Dallas doing Dallas again --- for red carpet premiere.
05/10/12 04:37 PM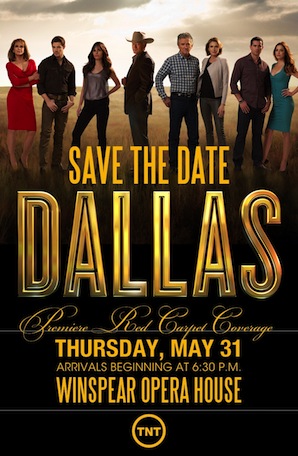 Newly announced Thursday, the above is pretty self-explanatory. TNT's
new version of Dallas
will hit home screens on June 13th for the first of 10 episodes. But first comes some gala red carpet action in downtown Big D.
Ed Bark