CW33 web reporter Pelpina Trip leaving to weave another web
08/10/10 05:19 PM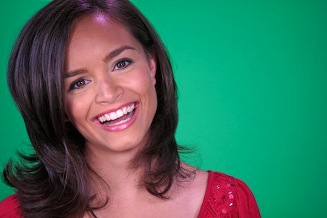 Internet specialist Pelpina Trip, whose "Pelpina's Picks" have been a nightly feature on CW33's 9 p.m. newscasts, is leaving the Dallas-based station for another web venture.
Trip, whose last day is Friday, will be producing and hosting webcasts for
geekbeat.tv,
CW33 news director David Duitch confirmed Tuesday. Its proprietor, John Pozadzides, "promises me he will make Pelpina a global brand," Duitch added.
Trip joined CW33 in early 2009 after graduating from the University of North Texas in December of 2008 with a bachelor's degree in electronic news.
"When Pelpina is not expanding her worldwide web footprint, she is also going to be working on her Master's Degree from UNT," Duitch said. "We are going to miss her."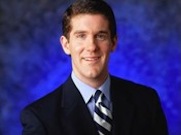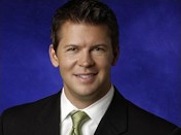 WFAA8's Gary Cogill and Jeff Jamison/Garry Seith of CBS11/TXA21
***WHILE I WAS AWAY
There have been a few other local developments of interest during the two weeks I attended the annual summer network TV "press tour" in California.
For one, longtime movie critic, arts reporter and former
Good Morning Texas
co-host Gary Cogill will be leaving Dallas-based WFAA8 after his current contract expires on Oct. 31st. He joined the ABC affiliate in 1986.
Cogill, 57, is starting up a new film production company, LasCaux Films LLC, in partnership with Dallas anesthesiologist Richard Toussaint and Richards Group managing partner Derrick Evers.
"You spend your life talking movies, but deep down inside I've always wanted to make movies," Cogill told Chris Vognar of
The Dallas Morning News
.
WFAA8 news director Michael Valentine said in a prepared statement that "we wish him the best with his new project."
Cogill plans to remain in Dallas and WFAA8 "remains completely committed to quality coverage of performing arts and entertainment in North Texas," Valentine said in the statement.
***
CBS11 meteorologists Jeff Jamison and Garry Seith will be trading spaces, beginning on Monday, Aug. 16th.
Seith, nearly recovered from a
serious late June motorcycle crash
, will become CBS11's new weekday early morning weathercaster. Jamison, who recently underwent a non-emergency appendectomy, will assume Seith's previous duties on TXA21's prime-time newscasts and CBS11's 4 p.m. editions.
"Both Garry and Jeff are excited about this opportunity to help grow these very important newscasts," CBS11/TXA21 news director Adrienne Roark said in a memo to station staffers. "And I believe they will do just that in their new roles."
Roark also is touting the two stations' blogging efforts during last week's oft-raucous Texas Rangers auction proceedings. The eventual winners, in a pitched battle with Dallas Mavericks and HDNet owner Mark Cuban, were the Chuck Greenberg/Nolan Ryan Group.
A station publicity release says that "close to 20,000 people" followed the CBS11/TXA21 live blogging of the 17-hour marathon, which didn't end until the wee hours of Thursday morning.