WFAA8 adds another Fox station newsie -- reporter Teresa Woodard -- to its newsroom
02/08/12 09:42 AM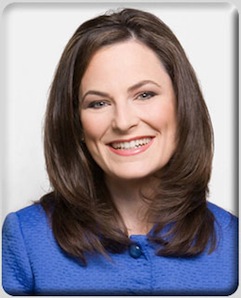 By ED BARK
Dallas native and Texas A&M grad Teresa Woodard is being added to Dallas-based WFAA8's reporting staff.
She comes from Fox affiliate KTVI-TV in St. Louis, where she had worked since October 2005, according to her station biography.
An email to WFAA8 staffers said that Woodard would be a reporter for the ABC station. But she also co-anchored KTVI's Saturday and Sunday morning newscasts, so further anchoring also could be in her future.
Woodard began her reporting career at stations in Bryan and Waco, Texas (KBTX and KCEN respectively) before moving up to WBIR-TV in Knoxville, Tennessee. She joined KTVI from that station.
On Tuesday, WFAA8 named Carolyn Mungo as news director after she abruptly resigned in late January from Fox-owned KRIV-TV in Houston. So that's two incoming Foxies, although Mungo also has strong Belo ties from her previous tenure as a reporter for the company's KHOU-TV in Houston. WFAA8 also is among the 20 TV stations owned by Belo Corp., whose corporate offices are across the street in downtown Dallas.
Woodard's scheduled first day at WFAA8 is March 23rd.