WFAA8 meteorologist Colleen Coyle leaves after nine years (updated from original Twitter post)
07/22/19 09:20 AM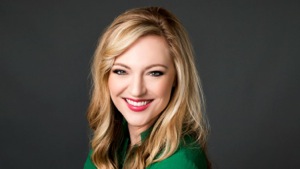 By ED BARK
@unclebarkycom on Twitter
Followers of my Twitter feed,
@unclebarkycom
, first learned on Friday, July 12th of meteorologist Colleen Coyle's surprise departure from WFAA8 after nine years in residence.
But I had just started an out-of-town sojourn, and was unable to post on unclebarky.com until now. So here's a fuller story.
In a memo to WFAA8 staffers, vice president/station manager Carolyn Mungo said that Coyle initially had planned to take an "extended leave" to spend time with her "newly adopted daughter." But Coyle then decided to make that leave permanent. The station gave her a sendoff late last week. In her memo, Mungo (who does not talk to your friendly content provider) praised Coyle as "everything you would want in an employee. She is talented, dedicated and served the entire community in so many ways."
Coyle
joined WFAA8 in July 2010
from CBS affiliate KPSP-TV, which serves Palm Springs, CA and the Coachella Valley. She was with that station for a year-and-a-half before making a giant leap from the 142nd to the 5th largest TV market. Less than a year later, she was subbing for a week on ABC's
Good Morning America
. At that time, Coyle was doing weathercasts for WFAA8's weekend editions of
Daybreak
while otherwise filling in on weekdays. The station gave her more prominent exposure in subsequent years, but Pete Delkus has a firm grip on the chief weathercaster position.
Last week, Coyle elaborated on her decision via an emotional Facebook video in which she repeatedly cited her faith in God.
The "little girl" adopted by Coyle and her husband actually is "not that little. She's almost a teenager," she said. Opting to spend more time with her "has been a really, really tough decision, and know that it's been done with so much thought and fierce prayer," Coyle said.
Her identity is "found in Christ," not with her job at WFAA8, Coyle said she's come to realize. "Putting our trust in the Lord won't make our life perfect, but it will let a perfect savior lead our life . . . I've been walking through the same door for nine years, and it is so scary to walk through a new one."
Coyle said she's now "keeping all the doors open . . . Who knows, it may be TV one day again. I have no idea, but I know that God's got this."
She ended the video by blowing a kiss to viewers.
Coyle is the third prominent news personality to leave WFAA8 this year, joining anchor dean
John McCaa, who retired
, and
Daybreak
co-anchor
Ron Corning, who exited
to pursue other opportunities.
At least temporarily, Coyle's departure makes WFAA8 the only one of four local TV news providers without a woman meteorologist. But it's almost a given that Mungo will hire a woman to replace her.
Email comments or questions to:
unclebarky@verizon.net