CW33 anchor Walt Maciborski is latest to depart
08/17/12 01:17 PM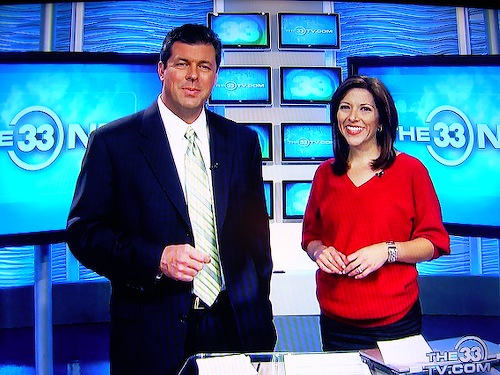 Anchor Walt Maciborski is leaving CW33, leaving Amanda Salinas to solo for now at the tumultuous Tribune-owned station.
Photo: Ed Bark
By ED BARK
@unclebarkycom
The carousel keeps spinning at Dallas-based CW33, with 9 p.m. weeknight co-anchor Walt Maciborski the latest to get off.
New Director of Content Larissa Hall, appointed to that position Thursday, told staffers Friday that Maciborski will be relocating to Fox affiliate WXIN-TV in Indianapolis, where he'll also anchor. Both stations are owned by the Tribune Company, but it's a substantial market size drop for Maciborski, from No. 5 to No. 25.
Maciborski and his 9 p.m. co-anchor, Amanda Salinas,
were both hired in February 2009
by former CW33 news director David Duitch, who earlier this summer left the station to become editor of
The Dallas Morning News
website, dallasnews.com.
He joined CW33 from ABC's Tampa, Fla. affiliate, WFTS-TV, after previously working at KVUE-TV in Austin.
During CW33's
arguably lowest point
, Maciborski got saddled with his picture next to a slogan that read, "You Won't Believe the $#!T We Report!"
His departure apparently leaves Salinas to solo on the 9 p.m. newscasts, although nothing is entirely certain right now at CW33.
"Walt is a tremendous person," Salinas said in an email Friday to unclebarky.com. "He's a true professional, and this is an amazing opportunity for him. He will be greatly missed here at CW33."
In the past several weeks, meteorologist Bob Goosmann, sports anchor Chase Williams and reporter Giselle Phelps also have left the station.