TV Bulletin Board -- Series and season finales edition (May 7)
05/07/07 17:50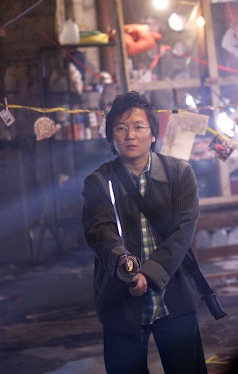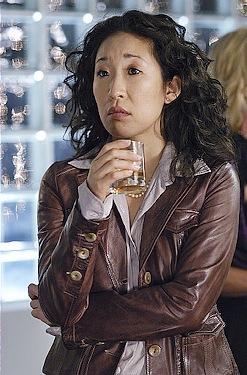 NBC's Heroes and ABC's Grey's Anatomy are among May's big-ticket season finales as the 2006-'07 season gives way to summer's heat.
By ED BARK
Three CBS series --
Shark, The Amazing Race
and
Cold Case
-- already have had their season finales, but most shows are still winding down. Here's a chronological list of what to look for as the 2006-'07 TV season prepares to be history. Note: All shows for now are season finales unless otherwise indicated.
Mon., May 7
--
The New Adventures of Old Christine
(CBS) and
Girlfriends
(The CW)
Tues., May 8 -- The Unit (CBS)

Wed., May 9 -- Jericho (CBS)

Thurs., May 10 -- Without a Trace (CBS), My Name Is Earl (NBC)

Fri., May 11 -- Ghost Whisperer, Close to Home (CBS)

Sun., May 13 -- Survivor: Fiji (CBS), 7th Heaven (series finale on CW)

Mon., May 14 -- How I Met Your Mother, Two and a Half Men, CSI: Miami and the series finale of King of Queens, all on CBS. Everybody Hates Chris, All of Us, The Game (CW)

Tues., May 15 -- Gilmore Girls (series finale on CW)

Wed., May 16 -- Criminal Minds, CSI: NY (CBS); Medium, Crossing Jordan (NBC); Bones (Fox); America's Next Top Model (CW)

Thurs., May 17 -- CSI: Crime Scene Investigation (CBS); The Office, Scrubs, ER (NBC); Ugly Betty, Grey's Anatomy (ABC); Smallville, Supernatural (CW)

Fri., May 18 -- Numb3rs (CBS)

Sun., May 20 -- The Simpsons, King of the Hill, Family Guy, American Dad (Fox); Desperate Housewives, Brothers & Sisters, Extreme Makeover: Home Edition (ABC)

Mon., May 21 -- 24 (Fox); Heroes (NBC); The Bachelor: Officer and a Gentleman (ABC)

Tues., May 22 -- NCIS (CBS); Law & Order: Criminal Intent, Law & Order: SVU (NBC); Dancing with the Stars, Boston Legal (ABC); Veronica Mars (CW)

Wed., May 23 -- American Idol (Fox); Lost (ABC)

Tues., May 29 -- House (Fox)