02/28/07 17:04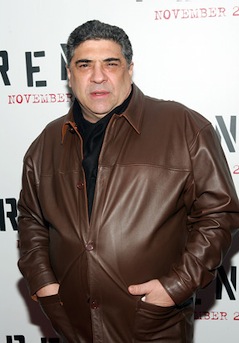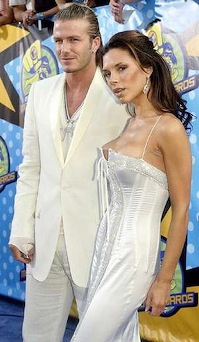 Beast and the beauties: Vincent Pastore, the Beckhams
By ED BARK***
Former
Sopranos
co-star
Vincent Pastore
has whacked himself from the fourth edition of ABC's
Dancing with the Stars
.
The 60-year-old actor trained for a week before deciding he couldn't cut it.
"I didn't realize just how physically demanding it would be for me," Pastore said in a statement. "Unable to put forth my best effort, I felt it appropriate to step aside and give someone else the opportunity."
ABC hasn't said yet whether it will hire another celebrity to step in for Pastore.
Dancing with the Stars
returns to ABC on March 19.
***
NBC has signed
Victoria Beckham
, the former "Posh Spice," to star in her own six-episode reality series this summer. NBC entertainment president
Kevin Reilly
says there's a demand for it.
"The series will give viewers a glimpse into what makes Victoria so popular and admired as one of the most glamorous women in the world," Reilly said in an NBC press release. "She makes news wherever she goes and our audience can now become insiders in this fascinating personal view of what being 'Posh' truly represents."
That's why Reilly gets paid the big bucks -- to swallow hard and put his name to something like that.
Beckham, ex-member of The Spice Girls, is married to soccer superstar
David Beckham
. She also has her own lines of jeans, sunglasses, perfume and B.S.
***
NBC has renewed the underrated
Las Vegas
for a fifth season. ABC will bring back the fall series
Six Degrees
on March 23. It will replace various Friday repeats at 8 p.m. central.
The network also will premiere the new drama series
October Road
on March 15. It's the saga of a bestselling author who tries to combat writer's block by returning to his small Massachusetts hometown. The cast mostly is made up of newcomers, save for
Tom Berenger
as the writer's widowed father, a k a "The Commander."
October Road
will replace
Men In Trees
at 9 p.m. central on Thursdays, following ABC juggernaut
Grey's Anatomy
.