01/29/08 11:22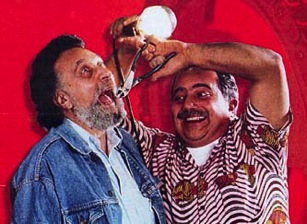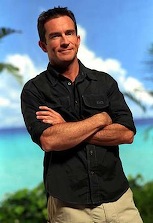 "Click and Clack" will be cartoons; Jeff Probst remains a survivor.
By ED BARK
PBS' first prime-time cartoon series will star likenesses of NPR's famed
Car Talk
hosts,
Tom and Ray Magliozzi
.
They're better known as "Click and Clack," so the show will be called
Click & Clack's As the Wrench Turns
. The title was picked from contest emissions, er, submissions, which also included
Transmission Impossible
(like that one better) and
Ken Burns Presents Car Talk
.
"We kind of liked the idea of using Ken Burns' name in the title," says Ray in PBS press materials.
"At least, that way, a lot of people would have tuned in," adds Tom.
The 10-episode series is due this summer, PBS says.
***
CBS has gone ahead and ordered two more editions of
Survivor
, which will bring the total to 18. Speaking in perfect press release-ese, returning host
Jeff Probst
says, "I still get excited to get on the plane and travel to another exotic location with another group of adventure-seeking, Type A personalities."
The 16th edition,
Survivor: Micronesia
, premieres on Feb. 7 in the usual Thursday 7 p.m. (central) slot.
***
Cable's Spike TV will counter-program Sunday's official Super Bowl halftime show with a ham 'n' egg eating competition. Eight top-flight competitors with cast iron guts first will mainline hard-boiled eggs. Then it's on to the spiral ham. Entrants include
Joey Chestnut, Tim "Eater X" Janus
and
Tim "Gravy" Brown
. Renowned hot dog eater
Kobayashi
is sidelined due to a jaw injury, Spike says. What a great country we live in.
***
NBC is throwing another two reality series on the prime-time grill.
My Dad Is Better Than Your Dad
, premiering on Feb. 18th, bumps the previously announced
Baby Borrowers
, which supposedly will air later.
Dan Cortese
(
Veronica's Closet
) is your host.
Then comes
Amne$ia
, a "thrilling comedy-game show" hosted by
Dennis Miller
. Almost forgot, it's due on Feb. 22.
***
The commercial-free Starz cable network plans to turn the Oscar-winning
Crash
into a weekly series.
Paul Haggis
, who directed the feature film, will co-produce the series along with actor
Don Cheadle
. No cast has been announced yet, but 13 episodes have been ordered.
Haggis has had a tough time keeping a TV series afloat, even though several of his efforts have been of high quality. They include last season's
The Black Donnellys
for NBC, and
Due South
and
EZ Streets
for CBS.