04/27/11 17:41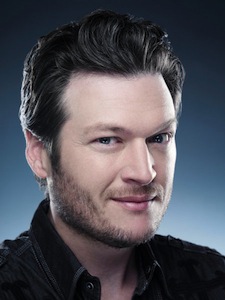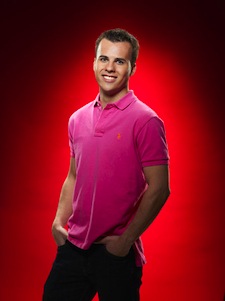 Judge Blake Shelton looms large over Dallas singer Patrick Thomas.
NBC photo
By ED BARK
Three Texas singers, including Patrick Thomas of Dallas, are among the initial 12 finalists for NBC's new
The Voice
, which premiered with strong ratings Tuesday night.
Thomas, a deep-voiced country twanger, will be on the so-called "Team Blake Shelton." That means the country star will be his guiding light and mentor once a field of 32 contestants enters the show's "Battle Round."
R&B singer Tje Austin of Sweetwater and pop country vocalist Jeff Jenkins of Freeport likewise are among the 12. They'll respectively represent Team Cee Lo Green and Team Adam Levine. Fourth judge/mentor Christina Aguilera so far is the only celeb without a Texan on her team. But she does have former
American Idol
semi-finalist Frenchie Davis, who was disqualified in Season 2 after old topless photos of her became public.
Thomas performed "Live Like You Were Dying," with all of the judges except Aguilera vying to have him on their team. He grew up in Colleyville and is currently on scholarship at Vanderbilt University in Nashville. Both of his parents were Broadway and off-Broadway performers, he says in his official
NBC-approved blog
.
***
The CW has given early pickups for next fall to
The Vampire Diaries, Gossip Girl, 90210, Supernatural
and
America's Next Top Model
, which for the first time will feature "all-stars" from previous editions in next season's opener. And Showtime has renewed its ongoing
The Borgias
for a second season.
04/18/11 12:14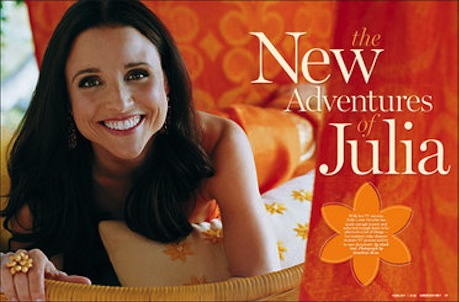 By ED BARK
Broadcast sitcom luminary Julia Louis-Dreyfus hopes to step up in class by starring in a new HBO comedy series.
She'll play a U.S. senator elevated to vice president in
Veep
, which the Cadillac of cable networks officially picked up Monday. A fall 2012 debut is planned, with Louis-Dreyfus cast as Sen. Selina Meyer, who becomes vice president for reasons unexplained in HBO's publicity release.
Louis-Dreyfus, who starred in NBC's
Seinfeld
and CBS' recent
The New Adventures of Old Christine
, says that "although everyone says this is a comedy, I don't think there is anything funny at all about me being a heartbeat away from the presidency." Although set in Washington, D.C.,
Veep
is "expected to shoot in Baltimore," HBO says.
***
NBC has yet another bizarro idea for a reality competition series -- and it's coming soon.
Love in the Wild
, set to premiere on June 1st, will send 10 single men and a like number of unattached women "deep into the remote jungles of Costa Rica to see if they can find that special someone they've been looking for."
After a weekly "quest," the winning couple gets to spend the night together at the "Oasis," which NBC describes as "a five-star bungalow overflowing with everything they could possibly desire for an intimate night of romance." Meanwhile, the losers get to stay in run-of-the-mill vans down by the river, also known as "Cabins."
Later in these proceedings, all of the couples will come together -- so to speak -- to decide if a "connection has been formed with their current partner." Otherwise they can change partners while "two heartbroken singles" are sent home at the end of each episode.
Love in the Wild
will be hosted by Darren McMullen, who otherwise has presided over the Australian version of
Minute to Win It
.
04/14/11 14:41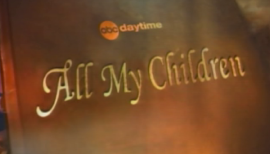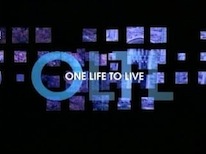 By ED BARK
One Life to Live
has nine months until death while
All My Children
will stop pro-creating in September.
ABC announced the impending cancellations of these long-running soaps Thursday, with the network "evolving the face of daytime television" with two new hours called
The Chew
and
The Revolution
.
The success of ABC's
The View
"factored into our decision," ABC daytime programming president Brian Frons said in a statement. "While we are excited about our new shows and the shift in our business, I can't help but recognize how bittersweet the change is. We are taking this bold step to expand our business because viewers are looking for different types of programming these days. They are telling us there is room for informative, authentic and fun shows that are relatable, offer a wide variety of opinions and focus on 'real life' takeaways."
One Life to Live
, which premiered on July 15, 1968, will leave ABC in January 2012.
All My Children
, birthed on Jan. 5, 1970, is getting the heave-ho this September. Their demises will leave
General Hospital
as ABC's last remaining daytime soap.
The Chew
, premiering in September, supposedly will focus on food "from every angle -- as a source of joy, health, family ritual, friendship, breaking news, dating, fitness, weight loss, travel adventures and life's moments." Its five hosts will include veteran chef Mario Batali and nutrition expert Daphne Oz.
The Revolution
, coming in January, will be about "health and lifestyle transformations," with it's so-called "dream team" of experts including fashion gadfly Tim Gunn, celebrity trainer Harley Pasternak and former
American Idol
contestant Kimberly Locke.
NBC currently has one daytime soap still standing,
Days of Our Lives
, while CBS is still airing
The Young and the Restless
and
The Bold and the Beautiful
.
ABC promises that
One Life to Live
and
All My Children
both "will sunset in a manner that honors viewers and the shows' creative legacies." They were created by legendary daytime
auteur
Agnes Nixon, now 83. She likely never thought she'd live to see the day when both would be going under.