06/26/13 11:02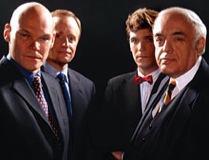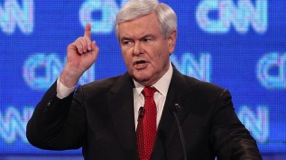 Old canceled Crossfire gives way to Newt version this fall on CNN.
By ED BARK
@unclebarkycom
As if we already didn't have enough polarizing partisanship.
The granddaddy of cable's verbal shootouts,
Crossfire
, is being resurrected by CNN and will return this fall with Newt Gingrich as one of the four regular hosts.
CNN Worldwide president Jeff Zucker made the announcement Wednesday, saying in a publicity release that "the time is right to bring it back and do it again. We look forward to the opportunity to host passionate conversation from all sides of the political spectrum.
Crossfire
will be the forum where America holds its great debates."
Well, let's hope not.
The original
Crossfire
premiered in 1982 and ran until 2005. Tom Braden and Pat Buchanan initially battled "from the left" and "from the right" before Robert Novak, James Carville, Tucker Carlson and Paul Begala took turns presiding in later years. Two guests also were usually included on a show characterized by high decibel levels and frequent interruptions.
Gingrich, the former Speak of the House and presidential candidate, will be joined by conservative columnist S.E. Cupp, Rebuild the Dream president Van Jones and Stephanie Cutter, who was President Obama's deputy campaign manager during his 2012 re-election campaign.
During its second-to-last-year on CNN,
Crossfire
famously ran afoul of
Daily Show
host Jon Stewart (now on sabbatical directing a movie), who told the hosts their show was "hurting America. You have a responsibility to the public discourse and you fail miserably."
Stewart also said that billing
Crossfire
as a debate program is "like saying pro wrestling is a show about athletic competition."
The announcement of
Crossfire
's cancellation came in January 2005, just three months after Stewart's appearance. The last half-hour aired on June 3, 2005.
CNN executive vice president Ken Jantz says the new
Crossfire
will be "the next step in reinvigorating our lineup of live programs" following the recent launches of
The Lead with Jake Tapper, Around the World
and
New Day
.
All three programs have been birthed under the regime of Zucker, who became CNN's bossman late last year after serving as president and CEO of NBC Universal and executive producer of Katie Couric's syndicated
Katie
during its first year.
Email comments or questions to:
unclebarky@verizon.net
06/20/13 15:08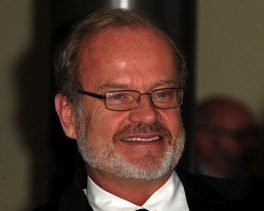 By ED BARK
@unclebarkycom
No longer at the heights of their powers but still making an interesting pairing, Kelsey Grammer and Martin Lawrence have signed to co-star in a new, still unnamed FX comedy series.
The former
Frasier
star, who recently took a dramatic turn in Starz's
Boss
, will team with Lawrence (the
Bad Boys
and
Big Momma's House
movies) in a "90/10" deal identical to the one Charlie Sheen cut with FX. Ten episodes will be produced and aired. And if an undisclosed "designated ratings threshold" is met, 90 more episodes will be made in rapid-fire fashion for both FX and the syndicated market. A 2014 premiere is planned.
The network says the two stars will play Chicago lawyers from "vastly different backgrounds who unexpectedly meet in court on the worst day of their lives. They then form a partnership, "forcing each other to find the balance between the ethical and the unscrupulous in both their professional and personal lives."
The producers are Bob Boyett and Robert Horn, whose old-school comedy credits include
Family Matters, Full House, Perfect Strangers, Designing Women
and
Living Single
. Lawrence and Grammer also have producer credits.
***
Longtime
Reliable Sources
host Howard Kurtz is taking his act from CNN to Fox News Channel. Kurtz, formerly of
The Washington Post
and
The Daily Beast
, is best known lately for his lengthy on-air apology after misrepresenting a
Sports Illustrated
story about Jason Collins, the first current NBA player to come out as being gay.
Kurtz plans to host
Reliable Sources
for two more Sundays before jumping to FNC. He has been with the program since 1998. FNC says Kurtz will take over its weekend
Fox News Watch
program, which will have a new format.
"I'm excited to be bringing my independent brand of media criticism to Fox News," Kurtz said in a statement. "I want to thank CNN for giving me such a prime opportunity over the years and was tempted to continue, but the chance to create a revamped program and establish a strong online presence was too good to pass up."
***
Netflix has renewed
Hemlock Grove
for a second season of 10 episodes. Dan Abrams will be a new co-anchor of ABC's
Nightline
, replacing Terry Moran. And Disney Channel has ordered
Girl Meets World
, a new sitcom from the creator of ABC's
Boy Meets World
.
06/05/13 09:40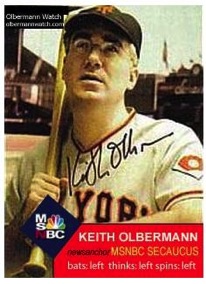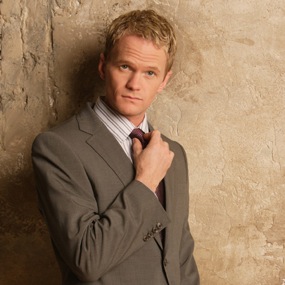 By ED BARK
@unclebarkycom
He already has more than there strikes against him. But TBS is the latest network to take a gamble with Keith Olbermann, naming him Wednesday (June 5) as host of its Major League Baseball postseason studio show.
Olbermann will be paired with Hall of Fame pitcher Dennis Eckersley.
"It's well known that Keith is a fan of the game," TBS exec David Levy says in a publicity release. "And when you combine that with his studio experience, keen insight and passion for baseball and its history, he'll add a new dimension."
The release mentions Olbermann's previous sports work at ESPN, Fox and NBC, but omits his stormy associations with MSNBC and Current TV. On March 13 of this year, Olbermann and Current jointly announced that they had reached a settlement in their lawsuits against each other. "Nothing more will be disclosed," they said.
***
It's again CBS' turn to air the Emmys. And as in 2009, the network has turned to Neil Patrick Harris to host the ceremony.
The
How I Met Your Mother
star is "the quintessential host -- engaging, entertaining and a true showman -- with a passion for celebrating the medium we all love," CBS entertainment president Nina Tassler said in a release. The Emmys will be telecast on Sunday, Sept. 22nd.
Harris again is warming up by hosting the Tony Awards, which CBS will present on Sunday, June 9th. It will be the fourth time he's hosted Broadway's biggest night, and his third such stint in a row.
***
Filmmaker Ken Burns' latest topic will be cancer. PBS announced Tuesday that he's collaborating with Dr. Siddhartha Mukherjee on a documentary drawn from his 2010 book
The Emperor of All Maladies: a Biography of Cancer
. It's scheduled to air in spring 2015. Burns also has films in development on Vietnam, Jackie Robinson, the Roosevelts, country music and Ernest Hemingway.
***
Although its ratings have sunk to an average of just 4.9 million viewers per episode, NBC has renewed the serial killer drama
Hannibal
for a second season. The network cites its relatively young median age -- 45.7 -- and its popularity in "upscale" households with incomes of more than $100,000 annually.
Hannibal
's 13-episode Season 2 "will air no earlier than midseason" next year, NBC says.
***
FX has signed Tracy Morgan to star in a comedy pilot called
Death Pact
. The former
30 Rock
co-star will play what the network describes as a "formerly lazy, pot-dealing assistant high school coach who returns to his hometown as a decorated war hero."
Email questions or comments to:
unclebarky@verizon.net