02/17/10 10:48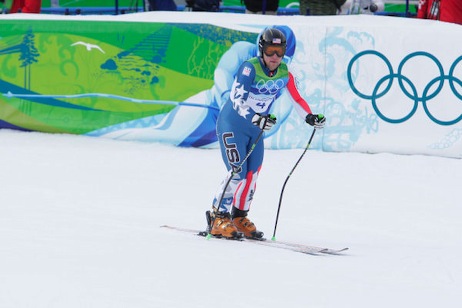 By ED BARK
A lot of it's been downhill, but certainly not in the national ratings.
Audiences for the first four nights of NBC's winter Olympics games from Vancouver are up 25 percent from the 2006 edition held in Torino, Italy.
The Peacock so far is averaging 27.9 viewers in prime-time, compared to 22.4 for the tape-delayed Olympics of four years ago. NBC says it's the highest Winter Games average since the "tabloid-fueled" 1994 Lillehammer games, which were awash in the Nancy Kerrigan/Tonya Harding scandal. Lillehammer drew an average of 37.4 million viewers for the first four nights.
Even so, NBC has projected it will lose $200 million on the Vancouver Olympics, largely due to inflated rights fees and a subsequent sluggish economy. But the live aspect of the ongoing Olympics -- and the resultant audience increases -- could well shave those losses.
Over the first four days, the Olympics so far are the most popular in Milwaukee among Nielsen's metered markets. Of Texas cities, only Austin is in the top 25, sharing 16th place with Providence, R.I. and Fort Myers, Fla.
***
The CW has renewed five series for next fall, including its freshman drama,
The Vampire Diaries
. Also getting early pickups are
America's Next Top Model, Gossip Girl, Supernatural
and
90210
.
***
Comedian/actor
Kevin James
has signed on to get slimed as host of Nickelodeon's 23rd annual
Kids' Choice Awards
. The
Paul Blart: Mall Cop
star will preside over the March 27th live telecast.
02/15/10 10:28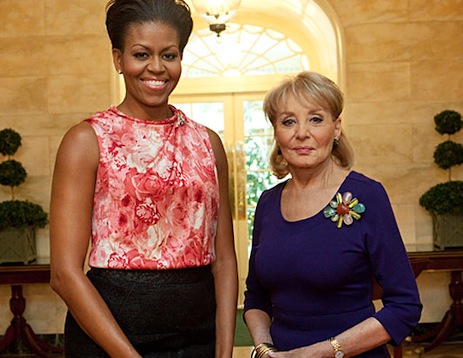 Barbara Walters with "Most Fascinating" person of 2009. ABC photo
By ED BARKBarbara Walters
is shuttering her annual ABC Oscar night special, signing off on March 7th with guests
Sandra Bullock, Mo'Nique
and clips from past shows.
She made the announcement on Monday's
The View
, telling viewers, "ABC has asked me to keep doing these specials as they have always been so successful . . . But to be honest, I feel like I've been there, done that."
Walters, 80, launched her Oscar specials on March 31, 1981, welcoming
Ringo Starr, Barbara Bach
and others. In the ABC release announcing The End, she noted the tingle she experienced when Oscar host
Hugh Jackman
gave her an impromptu lap dance last year.
Walters also recalled a tango lesson from
Al Pacio
and a sit-down with
Bette Davis
.
"It's those priceless moments that have made this special the Oscar tradition that it has become, but I truly feel enough is enough," she said.
ABC said that Walters will continue hosting her
10 Most Fascinating People
specials, with First Lady
Michelle Obama
emerging at the top of 2009's list.