07/20/09 11:48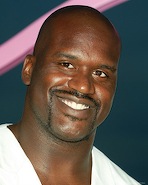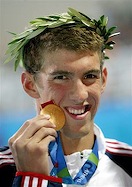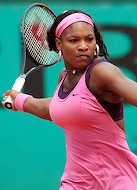 Shaq vs. Olympian Michael Phelps, tennis star Serena Williams, etc.
By ED BARKShaquille O'Neal apparently is bored, even though he'll be joining LeBron James on the Cleveland Cavaliers in the upcoming season.

In his spare time, Shaq will be training for six matchups with prominent athletes in other fields. His new playground, Shaq Vs., is set to premiere Aug. 18th on ABC, the network and Media Rights Capital announced Monday.

O'Neal plans to "train hard and win, so look out," he says in press materials. He'll also level the competitions by negotiating handicaps with opponents.

Perhaps Shaq can vow to swim 10 feet before Michael Phelps covers an entire pool length. That's one of his foes. He'll also be competing against tennis star Serena Williams; Pittsburgh Steelers quarterback Ben Roethlisberger; St. Louis Cardinals first baseman Albert Pujols; boxer Oscar de la Hoya and Olympic beach volleyball gold medalists Kerri Walsh and Misty May-Treanor, who was injured last season competing on ABC's Dancing with the Stars.

"Shaq is the only one with the athletic skills and personality to carry this unique project," say ABC programming execs. Take that, Terrell Owens.