04/03/08 02:03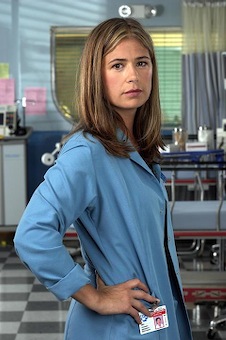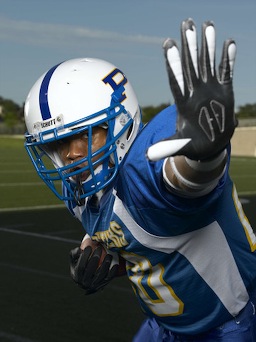 By ED BARK
Down in the ratings but buoyant in press releases, the Peacock is trying to show some pluck by announcing a 52-week schedule a month or more before its rivals even unveil their fall lineups.
It would be foolish to bore you with each and every detail of NBC's "client-centric approach" (meaning advertisers not viewers). Simply put, advance planning by television networks in reality has little future. You just can't look all the way to the summer of 2009, as NBC is doing, and expect anyone to believe that much if anything will stay in place. Here, however, are some highlights:
***
As strongly rumored, the made-in-Austin
Friday Night Lights
will get a third season as part of a partnership with DIRECTV, which will premiere the series on Oct. 1 on its entertainment channel, "The 101."
NBC won't start its
FNL
telecasts, which by then will be reruns, until "soon after" its presentation of Super Bowl XLIII. A total of 13 episodes have been ordered of the Peabody Award-winning series.
***
ER
will get a 15th and final season this fall in its regular Thursday slot. And
Law & Order
has been picked up for a 19th and possibly not final season, beginning on Wednesdays next winter. The midseason series
Lipstick Jungle
also is returning, on Wednesdays this fall.
***
NBC has penciled in four autumn newcomers, including a continuation of
Knight Rider
after kicking it off earlier this season with a two-hour movie. Also coming are
Crusoe
("equal parts"
Macgyver, Castaway
and
Pirates of the Caribbean
);
Kath & Kim
(a comedy starring
Molly Shannon
) and
My Own Worst Enemy
(
Christian Slater
in an odd couple drama about disparate men sharing the same body).
***
An as yet untitled and uncast spinoff of
The Office
will get the "highly coveted" post-Super Bowl slot. And
SNL Thursday Night Live
will take its "Weekend Update" segment into the heart of the presidential campaign with three half-hour specials starting on Oct. 16th.
Scrubs
, meanwhile, has been dropped but likely will resurface for a last season on ABC, which produces the show for NBC.
***
Planned winter series include
Kings
with
Deadwood
curser
Ian McShane
and
Merlin
-- set in medieval times but "inspired by 21st century storytelling."
***
2009's summer entries supposedly will include three new reality hours --
Chopping Block, Shark Taggers
and
America's Toughest Jobs
. NBC has the Beijing Olympics this summer.
If all goes according to plan -- which it won't -- NBC will "deliver almost twice as much original entertainment in 2008-09 than it did 10 years ago."
We'll see about that.
Also of possible interest
--
Debbie Reynolds
will be one of the three judges on CBS' previously announced
Secret Talents of the Stars
, in which celebs such as
Clint Black, Marla Maples, Danny Bonaduce
and
Sheila E.
mess around doing stuff like standup comedy and salsa dancing.
Reynolds' accomplices are singer
Brian Knight
and TV/movie producer
Gavin Polone
. Congenial
John O'Hurley
, runnerup in the first
Dancing with the Stars
competition but the winner in a rematch with soap star
Kelly Monaco
, will serve as the one-hour series' ringmaster.
Secret Talents of the Stars
premieres on April 8th and is set for a live finale on May 22nd.