08/19/08 12:36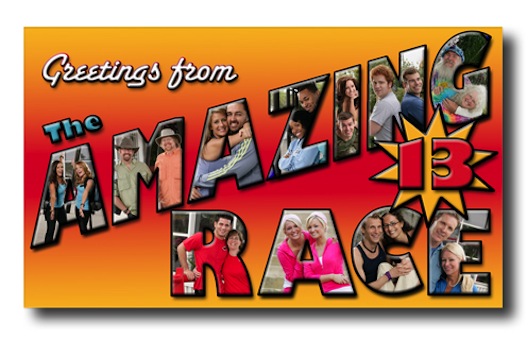 By ED BARK
Fort Worth native and former Dallas Cowboys cheerleader
Emily Starr Spangler
and her New York-based actor husband,
Nick Spangler
, are among 11 teams competing in CBS' 13th edition of
The Amazing Race
.
"Both are extremely driven and competitive, especially with one another," the network says in a news release. "They admit to being over-zealous when a prize is involved."
Well, that's always helpful. The new field also includes Houston sales representative
Kelly Crabb
and her pal,
Christy Cook
of Austin, who's now in "business development." Both are 26-year-old divorcees, says CBS.
The five-time Emmy winner as best reality series returns on Sunday, Sept. 28th, with the Los Angeles Memorial Coliseum as its starting point.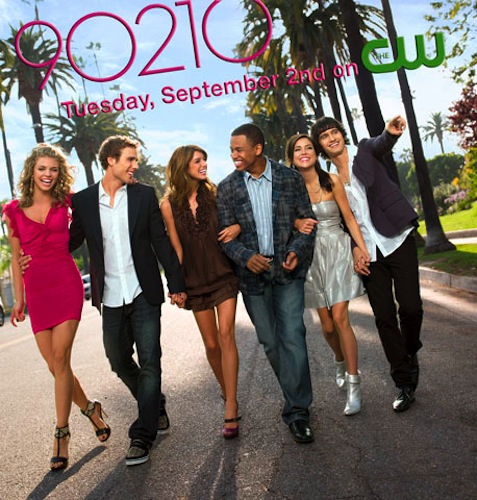 ***
This is never a good idea. The CW, which fell further behind Univision last season after a sharp ratings downturn, is withholding its new
90210
series from the prying eyes of TV critics.
In a "Statement Regarding
90210
Screener," the network said that it and CBS Paramount Network Television have made a "strategic marketing decision" to keep the show from being reviewed before its scheduled Sept. 2nd premiere.
"We're not hiding anything," said CW, "simply keeping a lid on
90210
until 9.02, riding the curiosity and anticipation into premiere night, and letting all our constituents see it at the same time."
Translated, they're hiding something while also poisoning the pond. Call 911 for
90210
.
***
CBS has signed a pretty big fish,
Laurence Fishburne
, to join
CSI: Crime Scene Investigation
at about the time that
William Petersen
and his quirky Gil Grissom character will be saying goodbye.
Petersen is scheduled to leave
CSI
after the upcoming season's 10th episode, although he could return on occasion as a guest star. Fishburne will make his first appearance on the show's ninth episode, playing what CBS describes as a "former pathologist who is now working as an itinerant college lecturer teaching a course in criminalistics."
Fishburne's character doesn't have a name yet, but "his focus is on understanding criminal behavior, how and why people commit acts of violence -- tendencies he disturbingly sees within himself." Therefore he's perfectly suited to become a new team member. Or something like that.
CSI
will launch its ninth season on Oct. 9th under current scheduling plans. It's still CBS' most popular show, ranking ninth last season with an average of 16 million viewers per episode.
***
CBS has no current plans to turn this into a special, but most of the
major cast members of Dallas
will be gathering anew at Southfork Ranch to commemorate the long, tall serial soap's 30th anniversary.
The big night is November 8th, with
Larry Hagman, Linda Gray
and
Patrick Duffy
among the announced attendees. Tickets are high-priced, ranging from $100 to $1,000 per person. This will require your onetime "Who Shot J.R?" chronicler to wrangle a complimentary press pass. Or maybe bus tables?
Dallas
premiered on April 2, 1978 and ran all the way until May 3, 1991 as a weekly series. Several made-for-TV movies and an earlier televised reunion have hit prime-time since then.
The Nov. 21, 1980 "Who Shot J.R.?" episode remains the second highest-rated TV attraction of all time, behind only the Feb. 28, 1983 finale of
M*A*S*H
.
***
TNT's 50th episode of
The Closer
, on Monday, Aug. 25th, will be directed by star
Kyra Sedgwick
's husband,
Kevin Bacon
. Following on that same night, the network's
Saving Grace
has its "summer finale."
08/07/08 15:27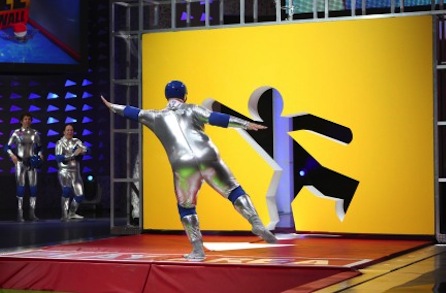 Made in Japan Hole In the Wall coming to Fox this fall.
By ED BARK
Fox is waylaying
The Moment of Truth
-- good riddance -- to midseason in favor of the Fuji TV sensation
Hole In the Wall
.
The "body-bending, mind-twisting global game show phenomenon" is scheduled to premiere on Thursday, Sept. 11th at 7 p.m. (central). Dallas native
Brooke Burns
hosts after going the game show route five seasons ago with NBC's
Dog Eat Dog
.
In a nutshell,
Hole In the Wall
goes like this, says Fox: "Two teams of three compete against each other in multiple rounds of play, facing various barrier walls speeding toward them with weird and wacky cut-out shapes. Each team must contort their bodies individually or in unison to fit through the wall or be swept away into a pool below."
The winning team gets $25 grand plus an opportunity to face "the dreaded 'Blind Wall' " in hopes of earning another $100,000. Why's this on, you ask. Because ABC has made a big splash this summer, particularly among advertiser-craved younger viewers, with its obstacle course-infused, splatter-ready
Wipeout
.
***
It's not over 'til it's over. So Sci Fi Channel will dip once more into its
Battlestar Galactica
franchise for a new, two-hour "special event" scheduled to premiere sometime in 2009 after the series' supposed 10 final episodes air earlier that same year.
Galactica
star
Edward James Olmos
will direct the special event, with shooting scheduled to start in Vancouver at summer's end.
08/06/08 16:28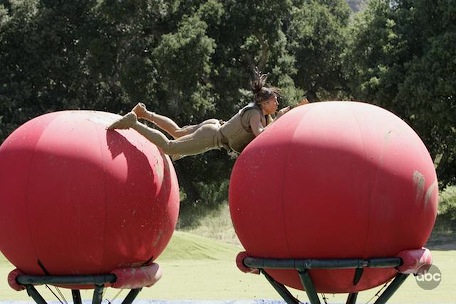 At least one network's got some balls. ABC photo
By ED BARK
"The Big Balls Are Back!!" ABC headlines its latest news release.
This can only mean that
Wipeout
has been picked up for a second season.
The summertime hit, most notably with advertiser-craved 18-to-49-year-olds, is a blend of dirty, rotten obstacle courses and snarky commentary by co-hosts John Anderson and John Henson. Especially popular are those signature bulbous red balls that send contestants bouncing into the muck below.
ABC hasn't said when the show's second season will start. But it's unlikely the network will wait all the way until next summer for that to happen.
***
Fans of very fine drama take note. You can power-watch or record the entire first season of FX's Emmy-nominated
Damages
during a Saturday, Aug. 9th marathon.
Start time is 6 a.m. central, with each of the 13 episodes then airing on the hour. The finale, subtitled "Because I Know Patty," will be at 6 p.m. central.
The whodunit drama will be up for seven Emmys during the Sept. 21 ceremony on ABC, including a nomination as best drama series.
Damages
' acting nominees are
Glenn Close, Ted Danson
(in a decidedly non-comedic role) and
Zeljko Ivanek
, who was especially terrific.