05/28/09 09:23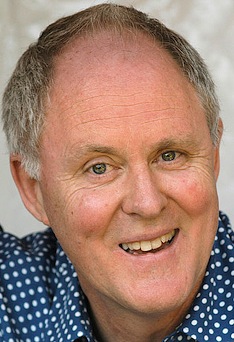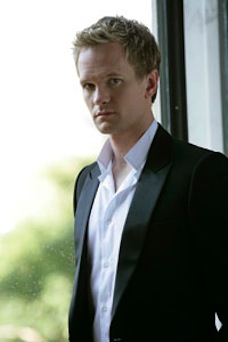 The play's the thing: John Lithgow and Neil Patrick Harris
By ED BARK
Showtime's fourth season premiere of
Dexter
, on Sept. 27th, will welcome
John Lithgow
as Miami's newest serial killer.
He'll co-star in all 12 episodes as seemingly mild-mannered suburbanite Walter Simmons, dubbed the "Trinity Killer" for his proclivity to slay in threes.
Keith Carradine
also will be reprising his role as FBI special agent Frank Lundy. And of course
Michael C. Hall
again will head the cast as title character Dexter Morgan.
***Kris Allen
's upset win over
Adam Lambert
on the Season 8 finale of
American Idol
can be seen as the equivalent of
Crash
being named Best Picture of 2005 over prohibitive favorite
Brokeback Mountain
. In other words, some feel that the presumed gay Lambert fell victim to a last-ditch vote in favor of the cuddly, married Allen.
On the other hand, openly gay
Neil Patrick Harris
is hotter than ever after coming out in late 2006. He continues to play heterosexual horndog Barney Stinson on CBS'
How I Met Your Mother
. And on June 7th he'll host the 63rd Tony Awards after recently hosting the TV Land Awards and
Saturday Night Live
.
Harris also stars in
Dr. Horrible's Sing-Along Blog
, which has had a gazillion or so views since hitting the Web last year.
***
NBC fittingly has named two more relative nobodies to host
I'm A Celebrity . . . Get Me Out of Here!
, which premieres June 1st.
Your guides are
Damien Fahey
, who used to preside over MTV's canceled
Total Request Live
, and
Myleene Klass
, dubbed "Queen of the Jungle" after participating in the United Kingdom's 2006 version of the show.
"Celebrities" announced for the NBC version include
Sanjaya Malakar, Janice Dickinson, Stephen Baldwin, Torrie Wilson, John Salley, Heidi Montag, Spencer Pratt
and
Lou
(Oh how far you have fallen)
Diamond Phillips
.
Patti Blagoevich
, wife of defrocked Illinois governor
Rod Blagoevich
, also apparently will be in this mix after a judge said hubby couldn't travel to the jungle where NBC is setting up shop.