07/19/11 08:20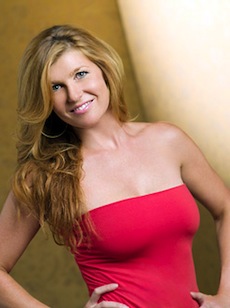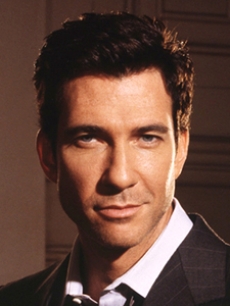 Connie Britton, Dylan McDermott teaming in American Horror Story.
By ED BARK
Former
Friday Night Lights
star Connie Britton, nominated for a best actress Emmy last week, has landed another drama series.
She'll co-star with Dylan McDermott (
The Practice
) in FX's
American Horror Story
, whose co-creators are
Glee
maestros Ryan Murphy and Brad Falchuk.
FX announced Monday that it's ordered 13 episodes of the series, which focuses on a "family of three who move from Boston to Los Angeles as a means to reconcile past anguish." McDermott plays psychiatrist Ben Harmon, with Britton cast as his wife, Vivien. Two-time Oscar-winner Jessica Lange (
Tootsie, Blue Sky
) also is in the cast as the Harmons' neighbor, Constance. It's her first weekly TV series.
Murphy also created
Nip/Tuck
for FX.
***
TNT has canceled
Men of a Certain Age
after two seasons. The critically acclaimed coming-of-middle age drama stars Ray Romano, Andre Braugher and Scott Bakula. Cause of death is listed as low ratings. But TNT has picked up a second season of its ongoing alien invasion series,
Falling Skies
. And ABC has renewed its summertime
Rookie Blue
series for a Season 3.
***
The Encore network is developing its first-ever original programming, with a new, three-hour version of
Moby Dick
scheduled to premiere on the nights of Aug. 1-2.
William Hurt stars as Captain Ahab, with Gillian Anderson as his wife, Elizabeth and Ethan Hawke as first mate Starbuck.
Encore also is developing a documentary film on Jerry Lewis titled
Method to the Madness of Jerry Lewis
.
***
ABC has rescued the Hallmark Hall of Fame franchise after CBS recently ended its long association with the feel-good movies.
The network says that it's first Hallmark presentation will be
Have a Little Faith
, adapted from the Mitch Albom bestseller. The cast includes Laurence Fishburne, Bradley Whitford and Martin Landau.