TV Bulletin Board (Wed., July 13) -- CSI adds a crimesolving Danson
07/13/11 07:56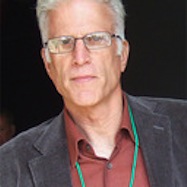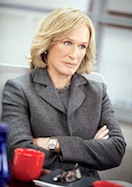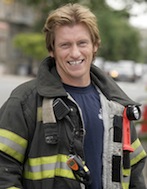 Veteran thespians Ted Danson, Glenn Close and Denis Leary
By ED BARK
CSI: Crime Scene Investigation
will air on a new night this season and now have a new star as well.
CBS surprisingly announced Tuesday night that Ted Danson will be a series regular, replacing the already departed Laurence Fishburne.
Danson will be playing the yet to be named supervisor of the "grave shift" after heading a CSI crime lab in Portland.
"From the moment we all started talking about the role, it was clear he couldn't be more perfect," executive producer Don McGill said in a publicity release. "Intelligence, wit, warmth, depth of character and emotion. He brings it all."
Danson is best known as a comedy actor, primarily for
Cheers
and lately on HBO's
Bored to Death
, where he'll remain in the cast. But he also effectively played a ruthless billionaire on FX's
Damages
.
CSI
is shifting to Wednesdays at 9 p.m. (central) in the fall, with the Season 12 premiere scheduled for Sept. 21st. CBS says that Danson's character will debut in that episode.
***
Meanwhile,
Damages
begins its fourth season on Wednesday, July 13th, but on a new network. The hard-edged legal serial drama, starring Glenn Close, will be the exclusive property of
DirecTV
. And unlike that network's deal with
Friday Night Lights
and NBC, there are no current plans for FX or any other network to then air the reruns.
The
Damages
cast has been pared down, but Rose Byrne will be rejoining Close while John Goodman has been added as the evil CEO of a military contractor. It all re-starts at 9 p.m. (central). Judging from a promo clip, Season 4 will be pretty grisly at times. Take a look:
***
Back on FX,
Rescue Me
will air directly opposite
Damages
, with its seventh and final series also launching on Wednesday, July 13th at 9 p.m. (central). Nine episodes are scheduled, with the series finale set for Sept. 7th.
Denis Leary's firefighting, flammable Tommy Gavin as always is front and center, battling his ever-present demons. In the end it always comes down to 9/11. Here's the Season 7 promo clip: