01/29/16 09:44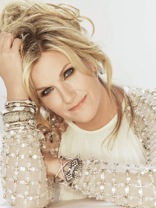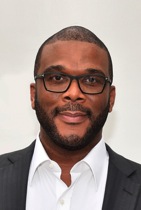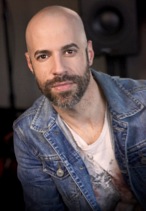 Passion players Trisha Yearwood, Tyler Perry, Chris Daughtry.
By ED BARK
@unclebarkycom on Twitter
Grease
is the word this Sunday (Jan. 31st) on Fox, but the network also is planning a blessed musical event for Palm Sunday.
Live from New Orleans on March 20th, it's
The Passion
. Fox just announced that Latin heartthrob Jencarlos Canela will star as a singing Jesus Christ. Others on board include Trisha Yearwood as Mother Mary and former
American Idol
finalist Chris Daughtry as Judas. Actor/producer/director Tyler Perry will host and narrate the two-hour production.
Fox publicity materials say the "epic music event" (7 to 9 p.m. central) is set in modern times and "will unfold live at some of New Orleans' most iconic locations, while featuring a procession of hundreds of people carrying a 20-foot, illuminated cross from outside the Superdome to the live stage at Woldenberg Park on the banks of the Mississippi River." It's all from Dick Clark Productions.
***
CBS has announced the post-Super Bowl 50 guests for
Late Show with Stephen Colbert
. He'll be joined on Feb. 7th by Tina Fey and Margot Robbie (stars of the upcoming feature film
Whiskey Tango Foxtrot
), Will Ferrell (plugging
Zoolander 2
) and Key & Peele (plugging
Keanu
).
Colbert, still trailing NBC's
Tonight Show Starring Jimmy Fallon
by substantial margins in both total viewers and advertiser-coveted 18-to-49-year-olds, is hoping the added exposure will give him a boost. It's the first time a late night show has been the post-Super Bowl attraction.
***
Donald Trump is busy doing something else, but NBC is going ahead with an eighth edition of
Celebrity Apprentice
hosted by Arnold Schwarzenegger.
The newly announced 16 contestants include two former star running backs who graduated to the NFL after big careers at Texas universities. Former SMU RB Eric Dickerson, who joined Craig James in the school's "Pony Express" backfield, will compete for Arnold's favor along with ex-Texas Longhorns RB Ricky Williams, who earlier won the Heisman trophy.
The other celebrities -- and the term has to be used rather loosely -- are Nicole "Snooki" Polizzi, Carnie Wilson, Vince Neil, Chael Sonnen, Porsha Williams, Laila Ali, Boy George, Brooke Burke-Charvet, Matt Iseman, Carrie Keagan, Carson Kressley, Lisa Leslie, Kyle Richards and poor Jon Lovitz.
Arnold's "advisors," most of whom more famous than many of the celebrities, are Warren Buffet, Tyra Banks, Jessica Alba and Patrick Knapp Schwarzenegger, the host's nephew.
A new kiss-off tagline will have to be deployed. Perhaps Arnold will declare "You're terminated." Or maybe he'll opt for the gentler "You won't be back." NBC hasn't announced an air date yet.
Email comments or questions to:
unclebarky@verizon.net