10/23/09 10:40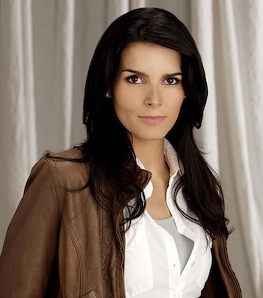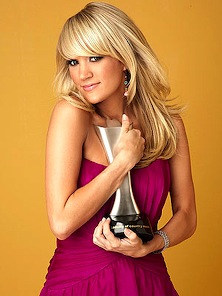 New TV ventures for Angie Harmon and Carrie Underwood.
By ED BARK
Dallas native
Angie Harmon
will play the title role in TNT's
Rizzoli
, drawn from the
Tess Gerritson
mystery novels about Boston detective Jane Rizzoli.
Harmon has been this route before as a regular in two broadcast network crime hours, NBC's
Law & Order
and ABC's short-lived
Women's Murder Club
. TNT so far has ordered only a pilot episode of
Rizzoli
, which doesn't yet have an on-air commitment from the network but "could be an outstanding addition to TNT's collection of strong female characters," programming head
Michael Wright
says tentatively.
***
Chart-topping, Grammy-winning Season 4
American Idol
champ
Carrie Underwood
returns to Fox on Dec. 7 with her own two-hour Christmas special. Announced guests so far include
Dolly Parton, Brad Paisley and David Cook. They'll warble a mix of hits and holiday songs.

***Showtime has tabbed durable William H. Macy for Shameless, a drama series adapted from the long-running British outing about a sprawling, dysfunctional family. Macy is cast as the "alcoholic patriarch who usually ends up passed out on the living room floor," says Showtime.

The producers are John Wells (ER) and Paul Abbott, who created the British version.

***Fox has jettisoned Dollhouse, Brothers and 'Til Death -- at least for the upcoming November sweeps, which launch on Oct. 29th.

Starting on Friday, Oct. 30th, they'll be replaced by repeats of House and Bones. At this point, Dollhouse is scheduled to return on Dec. 4 with back-to-back new episodes that will mark the first appearances of new cast member Summer Glau, formerly of Fox's Terminator: The Sarah Connor Chronicles.

***Last-place NBC has given full-season commitments to two first-year series, Mercy and Community, plus the sophomore sitcom Parks & Recreation.

Mercy is faring the best so far, averaging 7.8 million viewers nationally on Wednesdays at 7 p.m. (central). Community and Parks respectively are drawing 5.7 million and 4.8 million viewers on Thursday nights.