TV Bulletin Board (April 21)
04/21/08 12:05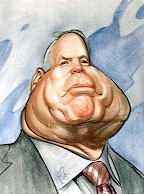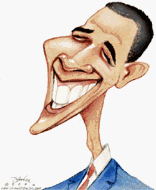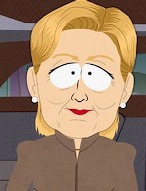 By ED BARK
It really is gettin' all cuh-crazy and outta hand here.
We know this for certain with news that presidential contenders
John McCain, Barack Obama
and
Hillary Clinton
all are scheduled to talk up their candidacies Monday night (April 21) via "specially taped messages" on USA network's
Monday Night Raw
.
A news release says the "catalyst" for this was "an invitation from the WWE to have Sen. Clinton and Sen. Obama appear on
Raw
to settle the Democratic nomination process in the wrestling ring."
Holy jumpin' dog crap, they're instead going to "tap into the power" of the five million-plus viewers watching
Raw
on a typical Monday, with McCain belatedly joining in to show who really wears the tights. Somewhere even Millard Fillmore is very glad he's dead.
Also Monday, the actual prez of the U.S.,
George W. Bush
, will be making a special taped appearance on NBC's
Deal or No Deal
to salute an Iraq war veteran hoping to win enough money to pay off his parents' house. Not being feted by the president is
Deal
's other scheduled player, McKinney, TX kickboxing instructor
LeTia Soney
.
One more thing. Mrs. Clinton will visit CNN's
Larry King Live
Monday to spar with its suspendered host. Maybe she'll even snap 'em.
***
Deal
host
Howie Mandel
has signed another deal with NBC to do an unscripted series called
Howie Do It
. There's no word from the network yet on what the hell it's all about.
Also on the Peacock,
Today
weatherman
Al Roker
will branch out anew as the host of
Celebrity Family Feud
, premiering July 1st as part of the network's thrilling "All-American Summer." Celebs are TBA, but expect another loose definition.
***
You might want to mark these dates. ABC's two-hour season finale of
Grey's Anatomy
will be on May 22nd. And on the following Thursday, May 29th, the network's
Lost
will leave fans guessing with its two-hour season closer.
***
The 17th edition of CBS'
Survivor
, coming next fall, will be presented in high-definition for the first time. Let's bring back bug-eating, because a nightcrawler doesn't really pop until it's under the lens of Sony's XDCAM HD, which will be bringing you those crystal clear pics.
***
TNT will answer AMC's 1960s-set
Mad Men
with a contemporary Madison Avenue series titled
Truth In Advertising
. Scheduled to premiere sometime next year, the drama stars TV series vets
Eric McCormack
(
Will & Grace
) and
Tom Cavanaugh
(
Ed
).