TV Bulletin Board (Feb. 15)
02/15/07 16:35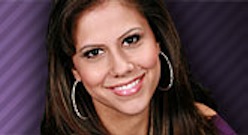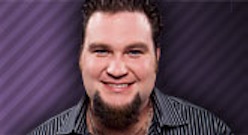 San Antonio's Haley Scarnato and Sundance Head of Porter
By ED BARK***
Two Texans remain among
American Idol's
two-dozen finalists.
Intriguingly named
Sundance Head
of Porter is the 28-year-old son of singer
Roy Head
, whose 1965 single "Treat Her Right" topped the charts. San Antonio's
Haley Scarnato
, 24, is recently engaged and has been performing since age 15. Urp, she says
Celine Dion
is her hero. For videos and more info on these and others, go
here.
***
Former Pittsburgh Steelers coach
Bill Cowher
is joining CBS' pro football pre-game show,
The NFL Today
. No one's leaving, so it'll be extra-crowded with new teammates
Dan Marino, Shannon Sharpe, Boomer Esiason
and
James Brown
.
In a conference call Thursday, Cowher said he expects to be constantly asked about returning to the playing field.
"I'm pretty much committed at this point to try to do the best I can for CBS," he said.
***Oprah Winfrey's
Harpo Productions will be teaming with mega-bestselling author
Mitch Albom
for another TV movie. His
For One More Day novel, still near the top of the charts, will air on ABC in December 2007, the network says.

Winfrey and Albom previously collaborated on 1999's Tuesdays With Morrie, which won four Emmys. The film starred the late Jack Lemmon as the title character, with Hank Azaria as Albom.