TV Bulletin Board (Feb. 9)
02/09/07 16:51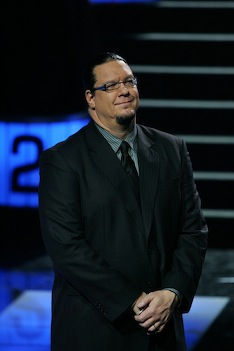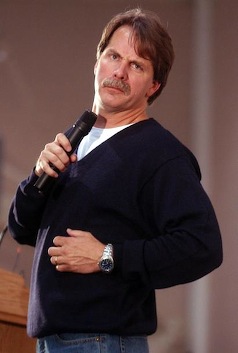 They've got games. Magician Penn Jillette and comic Jeff Foxworthy
By ED BARK***
NBC's
Identity
, returning sometime this spring, is holding a five-city tryout that ends in Dallas on Feb. 23-24.
Hosted by illusionist
Penn Jillette
, the big-money game, with a grand prize of $500 grand, garnered decent ratings during a five-night run in December. The Dallas casting call will be at the Westin DFW Airport Hotel, 4545 W. John Carpenter Fwy. in Irving. Times are from 4 to 9 p.m. on Feb. 23 and 10 a.m. to 4 p.m. on Feb. 24.
***
Fox has signed country comedian
Jeff Foxworthy
to host its new
Are You Smarter than a 5th Grader?
, set to premiere on Feb. 27 following a little show called
American Idol
.
Reality maestro
Mark Burnett
(
Survivor, The Apprentice
) says Foxworthy's humor is "an ideal component to this family-friendly format," in which adults get to see how dumb they are by testing their knowledge of material being taught in fifth grade. Foxworthy's tagline, "You might be a redneck," could be reworked slightly for the occasion. All together now: "You might be a dumb-ass!"
***
Victorious Super Bowl XLI quarterback
Peyton Manning
will make his first post-game guest appearance on the Tuesday (Feb. 13) edition of
Late Show with David Letterman
. The host is a native of Indiana and purportedly a "longtime" Indianapolis Colts fan.