TV Bulletin Board (Feb. 27)
02/27/07 17:59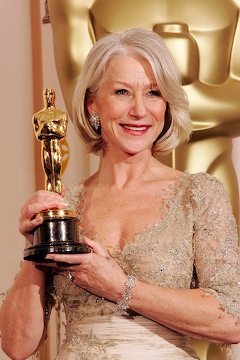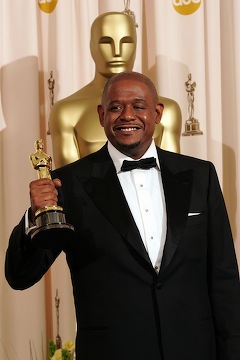 Helen Mirren and Forest Whitaker celebrate their big Oscar wins.
By ED BARK
Final national Nielsen numbers are in for Sunday night's 79th annual Oscars, and they're a bit higher than preliminary estimates.
The three hour, 51 minute telecast on ABC averaged 40.2 million viewers, an increase of 1.3 million over last year's. But eight of the last 10 ceremonies have drawn larger crowds, with Oscar's all-time low of 33 million set in 2003 during the outset of the war in Iraq. The record is 55.2 million viewers in 1998, when all-time box office champ
Titanic
won as Best Picture.
Sunday's Oscars, hosted by Ellen DeGeneres, also topped the weekly ratings with advertiser-craved 18-to-49-year-olds, drawing 18.4 million of them. The runnerup in that demo was Wednesday's
American Idol
with 16.1 million.
As previously noted, Dallas-Fort Worth Nielsens showed Thursday's
Grey's Anatomy
episode luring more 18-to-49-year-olds than the Oscars. But in the national ratings,
Grey's
finished fourth with 15.2 million, just behind Tuesday's
Idol
.