TV Bulletin Board (Feb. 8)
02/08/07 18:24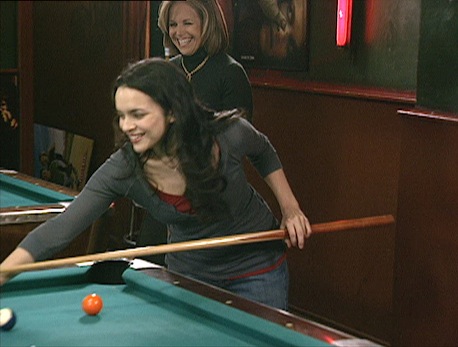 Singer Norah Jones puts Katie Couric in her side pocket.
***
North Texas-raised singing star
Norah Jones
, whose third CD,
Not Too Late
, is soaring up the charts, will join
Katie Couric
for an interview on
60 Minutes
Sunday (Feb. 11).
Jones tells Couric that she still feels guilt about winning eight Grammy awards in 2003. CBS just so happens to be televising the 49th annual Grammys immediately following
60 Minutes
.
"I felt like I went to somebody else's birthday party and I ate all the cake without anybody else getting a piece," Jones says. "I feel like I've had my cake and I've eaten it and it tasted great and I don't need another piece." Sweet.
***
Dallas Mavericks owner
Mark Cuban
is set to guest on ESPN's
NBA Live: Bring It Home
, a six episode "reality competition" premiering Sunday (Feb. 11) at 6 p.m. central (7 eastern).
The show will pit the eight best players of the video game in a series of elimination rounds. Winner gets $100 grand. Besides Cuban, NBA players
Carmelo Anthony, Dwyane Wade, Vince Carter, Antawn Jamison
and
Baron Davis
are scheduled to appear.
***
The CW's
One Tree Hill
is filming a special episode this week in Honey Grove, Texas (pop. 1,746). It's the community's grand prize in a contest sponsored by the coming-of-age drama. The eight Honey Grovers who submitted the winning video also will get cameo roles in the episode, scheduled to air later this season.
***
ABC's
Lost
and CBS'
CSI: NY
both claimed victory in their first Wednesday night matchup.
CSI
had a narrow national edge in total viewers, 15 million to 14.5 million.
Lost
easily won among advertiser-coveted 18-to-49-year-olds.
CBS'
Criminal Minds
, in its first telecast after a big post-Super Bowl splash, managed a very respectable 16.3 million viewers opposite Fox's
American Idol
, which had 27.9 million.
Idol
drew almost triple the number of 18-to-49-year-olds, though.