TV Bulletin Board (July 28)
07/28/08 10:02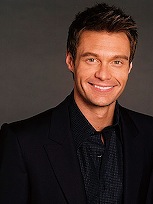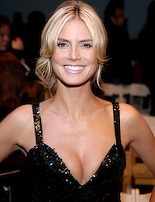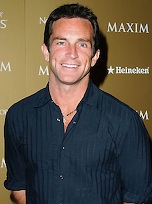 Emmy's latest hosts include Ryan Seacrest, Heidi Klum, Jeff Probst.
By ED BARKRyan Seacrest
soloed as Emmy host last year. This time he'll be joined by his four rivals in the first-time category of "Outstanding Host for a Reality or Reality-Competition Program."
The Associated Press reports that Seacrest and fellow nominees
Jeff Probst
(
Survivor
),
Heidi Klum
(
Project Runway
),
Tom Bergeron
(
Dancing with the Stars
) and
Howie Mandel
(
Deal or No Deal
) will time-share on the 60th annual prime-time awards ceremony, scheduled for Sept. 21 on ABC.
***
Hard-core
Harvey Keitel
will be joining the cast of ABC's new
Life On Mars
series,
Variety
says. He'll play a rules-flaunting homicide detective in a series that already co-stars another actor with previous mob ties,
Michael Imperioli
from
The Sopranos
. Adapted from a same-named British series,
Life on Mars
is set in the 1970s, where series star
Jason O'Mara
(
Men In Trees
) finds himself after a car wreck.
***
Fox's latest
So You Think You Can Dance
tour, featuring the show's 10 finalists, will make an Oct. 10th stop at Grand Prairie's Nokia Theatre.
Fort Worth's
Joshua Allen
, still among the competition's Final Six, is listed as a participant. But
Comfort Fedoke
of Dallas so far is not.
That could change. Fedoke fell just short of the Final 10, but later was reinstated after dancer Jessica King could not continue due to injury. Fedoke then made the Final 8 before being voted off last week.
The
So You Think You Can Dance
press release for the Nokia stop lists King as one of the 10 featured dancers. Tickets go on sale Aug. 2nd at 10 a.m. through Ticketmaster.
***
Fox's
Secret Millionaire
reality series will premiere on Dec. 3rd, the network has announced. Its premise: a real-life millionaire "goes undercover not only to experience real life in America's poorest neighborhoods, but also to uncover everyday heroes."
No millionaires have been named yet.
***
Premature evacuation? HBO's sexually explicit
Tell Me You Love Me
has been pulled after the network previously announced that the series had been renewed for a second season.
Its creator,
Cynthia Mort
, said the show couldn't re-locate its G-spot after premiering last fall.
"Despite the best efforts of everyone involved, we were unable to find the direction of the show for a second season," Mort said in a statement.