TV Bulletin Board (Thurs., Jan. 7) -- Fox's Little Genius belatedly flunks producer's smell test
01/07/10 17:36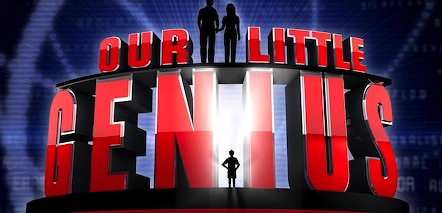 By ED BARK
Citing irregularities, Fox and executive producer Mark Burnett have agreed to cancel next week's scheduled premiere of
Our Little Genius
.
In a statement issued late Thursday afternoon (central time), Burnett said he "recently discovered that there was an issue with how some information was relayed to contestants during the pre-production of
Our Little Genius
. As a result, I am not comfortable delivering the episodes without re-shooting them. I believe my series must always be beyond reproach, so I have requested that Fox not air these episodes."
Little Genius
, starring pre-pubescent brainiacs, was to have premiered on Wednesday, Jan. 13th following that week's second episode of
American Idol
's Season 9.
Idol
now will be extended to 90 minutes, followed by a reprise of the 450th episode of
The Simpsons
, which will first air this Sunday.
A scheduled Jan. 19th episode of
Little Genius
will be replaced by an encore of the new Fox series
Human Target
, which launches on Sunday, Jan. 17th.
A companion Fox Broadcasting Company statement says that "even though we were incredibly pleased with the quality of
Our Little Genius
, we respect and appreciate his (Burnett's) due diligence and the decision to pull these episodes. We agree there can be no question about the integrity of our shows."
Fox also said that families who participated in the scrapped episodes "will receive their winnings, and we are grateful for their participation."