TV Bulletin Board (Nov. 28)
11/27/06 21:13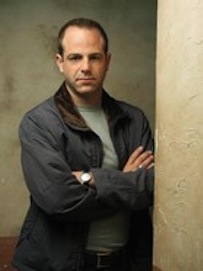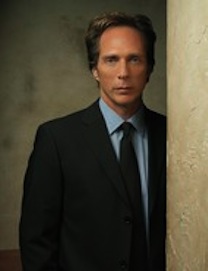 Shot to hell? Secret Service Agent Paul Kellerman plugged FBI manhunter Alex Mahone on Prison Break's fall finale.
By ED BARK
Actor
William Fichtner
turned 50 on Monday. He likely had a better time than his
Prison Break
character, who was left for dead that night on the show's Nov. 27th fall finale.
The shooter, duplicitous Secret Service Agent Paul Kellerman (
Paul Adelstein
), fired on Fichtner's twisted FBI guy, Alex Mahone, in the episode's closing minutes. He then fled with freed brothers Lincoln Burrows (
Dominic Purcell
) and Michael Scofield (
Wentworth Miller
) in yet another alliance switcheroo.
Mahone lay suitably motionless, but is he really a goner?
"That's the big cliffhanger," Fox spokesman
Todd Adair
said via email Monday night. "Someone is confirmed dead in the winter premiere, though."
That's coming on Jan. 29 after a Jan. 22 recap of the second season's first 13 episodes, filmed entirely in North Texas. Adair said the 14th episode also will mark the return of Mahone's wife, Pam (
Callie Thorne
).
"By the end of tonight's finale, you'll be begging for more!" a Fox pitchman boomed about halfway through Monday's episode. Ain't too proud to beg, but not in this case. This has been just an OK ride so far, with more than a few far-fetched convolutions. Demonic Theodore "T-Bag" Bagwell's on-again, off-again hand, now magically refitted with a prosthetic, is but one of the series' sheer fantasies. The guy would have bled himself dead or be fatally infected by now. But
Robert Knepper's
vividly creepy portrayal of the character remains airtight.
Now they'll have two months to regroup and maybe reconfigure exactly where the hell the show is going. A third season renewal is no cinch yet. So it's a tricky business trying to plot your way toward either a finish line or yet another cliffhanger. In this particular case, that can be a really tough cell.