TV Bulletin Board (Nov. 1)
11/01/07 16:17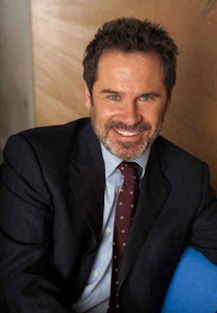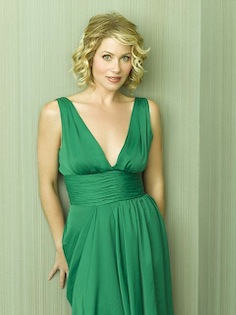 Dennis Miller and Christina Applegate have "Up" arrows of late.
By ED BARKDennis
Miller has landed both his old
Monday Night Football
booth mate and another prime-time game show.
The acerbic comedian/commentator, whose opinions have tilted well to the right in recent years, will have fellow conservatives
Al Michaels
and Red Sox pitcher
Curt Schilling
as guests on the first edition of
Sports Unfiltered with Dennis Miller
. The weekly one-hour program premieres Tuesday, Nov. 6th at 9 p.m. (central) on the Versus cable network.
"I'll call 'em as I see 'em," says Miller.
NBC also announced Thursday that Miller has been named to host the new "comedy quiz show"
Amne$ia
. It's from reality maestro Mark Burnett (
Survivor, Are You Smarter Than a 5th Grader?
), and is seen as another effort by the broadcast networks to protect themselves with unscripted reality programming in the event of a writers' strike.
"I immediately realized it's a comedy first that just happens to be wrapped in a game show package," says Miller. "And that allows me to be who I am."
***
ABC has ordered a full season of its new comedy
Samantha Who?
, starring
Christina Applegate
as -- an amnesiac.
It's the third ABC newcomer to get a pickup, following
Private Practice
and
Pushing Daisies
.
***
Dallas native and former
Prison Break
co-star
Lane Garrison
has been sentenced to 40 months in prison after pleading guilty to vehicular manslaughter without gross negligence, driving under the influence of alcohol and furnishing alcohol to a minor. He was the driver in a December accident in California that killed a 17-year-old passenger.
Garrison, 27, played con artist David "Tweener" Apolskis, whose character was killed off early last season.