TV Bulletin Board (Tues., March 8) -- King and late King of Late Night get new gigs
03/08/11 17:13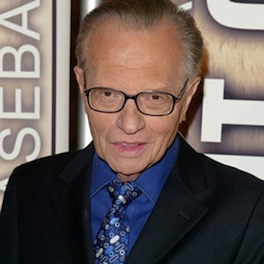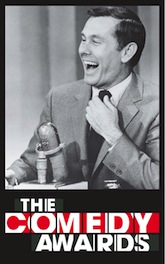 By ED BARK
Larry King is finding that it's pretty cool to be deposed as CNN's featured prime time talker.
While his successor, Piers Morgan, keeps flailing about, King continues to thrive. He's mounting a one-man touring stage show, recently went over big on TBS'
Conan
and also has been a featured guest of Morgan's. Now, on May 23rd, he'll emcee the 70th annual George Foster Peabody awards ceremony at Manhattan's Waldorf-Astoria.
King himself has two Peabodys, one in 1980 for his nationally broadcast radio program and the other in 1992 for his kingmaking presidential election coverage on CNN's
Larry King Live
.
***
He-e-e-e-e-e-e-re's Johnny anew. The Comedy Awards, billed as the "first-ever multi-network, multi-platform, annual event dedicated to honoring and celebrating the world of comedy (puff-puff)," has established the Johnny Carson Award for Comedic Excellence as its most prestigious honor.
On April 10th, during a ceremony simulcast on Comedy Central, Spike TV, VH1, CMT, TV Land, Logo and Nick at Nite, it will be given to "an individual who embodies the comedic excellence of the renowned and beloved comedic powerhouse."
David Letterman, who long has revered Carson, seems like a no-brainer choice for the inaugural award. And Johnny loved Dave, too, intentionally spurning his
Tonight Show
successor, Jay Leno, to instead spend a little quality time on
Late Show with David Letterman
during his otherwise reclusive retirement years.
***
CBS has renewed
How I Met Your Mother
for two more years, extending the sitcom through the 2012-'13 TV season.
"We are so proud of this show and all of its creative and ratings achievements," CBS entertainment president Nina Tassler enthused in a publicity release. CBS made the announcement on the same day the network and Warner Bros. Television officially parted ways with former
Two and a Half Men
star Charlie Sheen by firing him.
***
Showtime, the premium cable corporate cousin of CBS, has renewed both Matt LeBlanc's
Episodes
and William H. Macy's
Shameless
for second seasons.
The ratings popularity of
Shameless
, starring Macy as the irresponsible, falling down drunk father of five children, admittedly is a surprise to your friendly content provider, who envisioned just a single season for the drama. After all, who'd want to watch something like that? But then along came the "bitchin' rock star from Mars," a k a Sheen, to emphatically prove there's an app for that.
***
Christina Aguilera, who apparently won't be in charge of lyrics, has been named one of four "musician coaches" on NBC's upcoming talent competition
The Voice
, scheduled to premiere on April 26th. She'll be joined by Cee Lo, Blake Shelton and Adam Levine.
***
Absent Skeet Ulrich, who's been bounced, NBC is re-launching
Law & Order: Los Angeles
with a two-hour episode on Monday, April 11th. Corey Stoll, who played his detective partner, returns to team with Alfred Molina, who had been a bi-weekly deputy district attorney in the previous version of
LOLA
.