TV Bulletin Board (Nov. 27)
11/26/06 19:23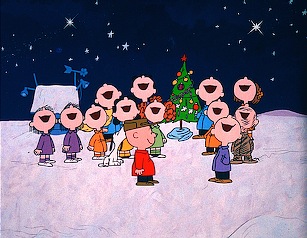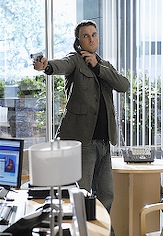 Charlie Brown rides again on ABC, but The Nine is being holstered.
By ED BARK
ABC has benched
The Nine
indefinitely after last Wednesday's episode lagged a distant third opposite CBS'
CSI: NY
and NBC's
Medium
. The taut serial drama, spun from a prolonged bank robbery/hostage-taking ordeal, will be supplanted on Wed., Nov. 29 by a
John Stossel
20/20
special titled "Cheap In America." It's the last night of the November "sweeps."
Roly poly
Charlie Brown
, a holiday perennial since 1965, returns uncommonly early this year. ABC has scheduled
A Charlie Brown Christmas
for Tuesday, Nov. 28 at 7 p.m. central, 8 eastern
Warren Beatty
will be the newest C.B. DeMille honoree at the Golden Globes, set for Jan. 15 on NBC. Consider the source, but it's the Hollywood Foreign Press Association's highest honor -- for lifetime achievement. Last year's choice was
Anthony Hopkins
. A woman hasn't been feted since 2000, when
Barbra Streisand
won.
Fox has figured out what to air in place of its two canceled
O.J. Simpson
specials. On Monday, Nov. 27, look for a repeat of the ubiquitous
House
after the fall finale of
Prison Break
. Wednesday will bring a rerun of
Bones
.