TV Bulletin Board (Nov. 10)
11/10/08 14:03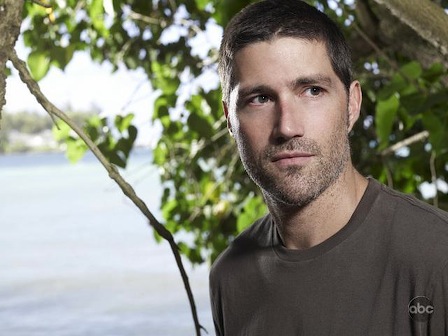 By ED BARK
January's heavy-hitters are falling into place with Fox officially announcing its midseason plans while ABCs reportedly has set Jan. 21st as the fifth season premiere of
Lost
.
The trade newspaper
Variety
says
Lost
will return to Wednesdays at 8 p.m. (central) after spending last season on Thursdays as a direct lead-in to local late night newscasts.
ABC supposedly will reboot with back-to-back
Lost
episodes from 8 to 10 p.m. after a one-hour recap.
Lost
then settles back in at 8 p.m. on the following Wednesday (Jan. 28th).
ABC's Wednesday 8 p.m. incumbent,
Private Practice
, will either relocate to another night or move back an hour. It's been picked up for a full season, so cancellation's not in the cards.
Meanwhile at Fox, here comes Season 8 of
American Idol
with a two-night, four-hour launch on Jan. 13-14. That keeps the sing-a-thon in its regular Tuesday-Wednesday locale.
House
, however, will move from Tuesdays at 7 p.m. to Mondays at the same hour, beginning Jan. 19th. Its 8 p.m. bunkmate is
24
, which as previously reported returns on Jan. 11-12 with a four-hour running start.
Fringe
, the freshman sci-fi series from
Lost
creator
J.J. Abrams
, remains on Tuesdays at 8 p.m., but with
Idol
as its new lead-in on Jan. 20th.
On Wednesdays, the new scripted crime series
Lie To Me
gets the post-
Idol
push, beginning on Jan. 21st. It stars the always edgy
Tim Roth
(
Reservoir Dogs
as world-class "deception expert" Cal LIghtman, who "studies facial expressions and involuntary body language to discover not only if someone is lying, but why." Sounds a lot like
The Mentalist
, already a breakaway hit on CBS.
Another Fox newbie,
Dollhouse
, gets a lesser Friday slot, but not until Feb. 13th. Created by
Joss Whedon
(
Buffy, the Vampire Slayer
) and co-starring former
BVS
regular
Eliza Dushku
, it dotes on "a highly illegal underground group of individuals who have had their personalities wiped clean so they can be imprinted with any number of new personas."
Dollhouse
will be paired on Fridays with Fox's like-minded
Terminator: The Sarah Connor Chronicles
, which has struggled on Monday nights this fall in tandem with
Prison Break
. Until then, Fox will keep its Friday night lights on with incumbents
Are You Smarter Than A 5th Grader?
and
Don't Forget the Lyrics
.
We're not done yet. Fox plans to relocate
Bones
from Wednesdays to Thursdays at 7 p.m., where it will lead into
Hell's Kitchen
, beginning on Jan. 29th. First though,
Bones
will pull two Thursday night shifts with
Kitchen Nightmares
, starting the week after Fox's Jan. 8th telecast of the
Fedex BCS National Championship Game
.
All of this moving and shaking will leave
'Til Death
and
Prison Break
on the outside looking in. Fox says that both will be back "at a later date." Whatever.