TV Bulletin Board (Feb. 20)
02/20/08 13:38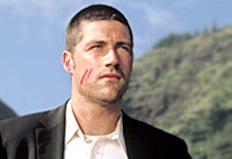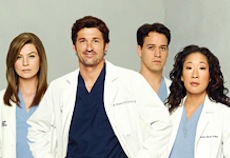 By ED BARK
Lost
will give viewers an extra five new episodes and also move back an hour on Thursdays as part of ABC's post-strike spring fling.
Three of the series' eight new pre-strike hours have aired to date. The additional five episodes, slated to start on April 24th at 9 p.m. (central) Thursdays, will enable
Lost
to finish up just a bit shy of this season's original 16-episode order.
ABC also has announced the late-season/new episode returns of six other popular series. Chronologically, here they are:
Samantha Who?
-- Monday, April 7th (six originals)
Boston Legal
-- Tuesday, April 8th (six originals)
Desperate Housewives
-- Sunday, April 13th (five originals plus a two-hour season finale)
Brothers & Sisters
-- April 20th (four originals)
Ugly Betty
-- April 24th (five originals)
Grey's Anatomy
-- April 24th (five originals)