TV Bulletin Board (Feb. 5)
02/05/08 15:12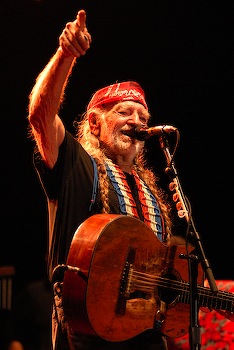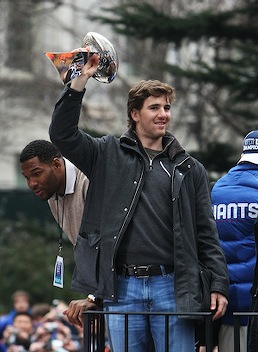 By ED BARK
Comedy Central has declined to spare the pot jokes in announcing that Willie Nelson will be on the receiving end of its latest celebrity roast.
After all, the network is "high on Willie Nelson," so it's "firing up one big joint Roast and 75th birthday celebration," says a Comedy Central press release.
Furthermore, "Nelson is sure to take a hit and then some during this star-studded event."
It'll be taped in Los Angeles on April 27th for airing in early June. Previous roastees include William Shatner, Pamela Anderson, Flavor-Flav and Chevy Chase, even though hardly anyone of note showed up for him.
***
It hardly seems fair, but the rich -- namely Fox -- got much, much richer in the latest prime-time ratings week (Jan. 28-Feb 3).
The network had the seven most-watched programs nationally, paced of course by Super Bowl XLII's record-setting 97.4 million, says Nielsen Media Research. A post-Supie episode of
House
chipped in with 29 million while last week's Tuesday and Wednesday editions of
American Idol
respectively drew 28.2 million and 25.6 million viewers.
The new lie detector-infused game show
Moment of Truth
, recently renewed for 13 more episodes, sucked in 17.6 million viewers. Fox also scored big with the Super Bowl post-game show and a regular Tuesday edition of
House
.
Fox likewise enjoyed total dominance among advertiser-craved 18-to-49-year-olds. Cripes, look at these comparative weeklong averages:
Total Viewers:
Fox -- 33.6 million. Next closest network (CBS) -- 6.9 million
18-to-49-Year-Olds:
Fox -- 16.9 million. Next closest network (ABC) -- 3 million
18-to-34-Year-Olds:
Fox -- 7.9 million. Next closest networks (ABC and Univision) -- 1.2 million
Last week's most-watched non-Fox show, ABC's fourth season launch of
Lost
, ranked eighth with 16.1 million viewers.
For the 19-week season-to-date, Fox has nearly vaulted ahead of first-place CBS in total viewers, averaging 11 million to The Eye's 11.2 million. And it's a blowout among 18-to-49-year-olds, where Fox now is averaging 5.4 million a week compared to 4.2 million for runnersup ABC and NBC.