TV Bulletin Board (Jan. 24)
01/24/07 15:32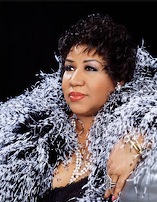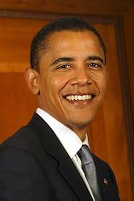 Household names: Lily Tomlin, Aretha Franklin, Barack Obama
By ED BARK***
HBO has greenlighted
12 Miles of Bad Road
, starring
Lily Tomlin
as a wealthy Dallas matriarch/realtor named Amelia Shakespeare. Portions of the pilot episode for the one-hour comedy series were filmed in the Dallas area last year. The bulk of the production likely will be in Hollywood, though.
12 Miles
is from
Linda Bloodworth-Thomason
and
Harry Thomason
, principally known for creating
Designing Women
and
Evening Shade
. They also produced
Bill Clinton's
1992 campaign film,
The Man From Hope
.
The Thomasons' last TV series was the much-maligned 2001 NBC sitcom
Emeril
, which indisputably proved that super chef
Emeril Lagasse
can't act.
***
Queen of Soul
Aretha Franklin
is set to be feted on the 28th annual benefit special for the United Negro College Fund. Formerly hosted by the late
Lou Rawls
, the program will include performances by
Chaka Khan, Stevie Wonder, Al Jarreau, Smokey Robinson, Natalie Cole
and Oscar nominee
Jennifer Hudson
. Show time in Dallas is Saturday, Jan. 27 at 9 p.m. on KTXA-TV (Ch. 21).
***
Democratic presidential candidate
Barack Obama
will soak up more exposure as host of The Biography Channel's
Crucibles of Courage
. Scheduled for Feb. 22nd (8 p.m. central, 9 eastern), the one-hour special spotlights
Muhammad Ali, Jesse Owens, Thurgood Marshall, Shirley Chisholm
and
Marian Anderson
.
***
The Disney Channel's biggest hit,
Hannah Montana
, has tabbed
Brooke Shields
to guest star in a flashback sequence as the title character's deceased mother. She'll also do a duet with series star
Riley Cyrus
. Filming on the episode began this week.
***
Fox's latest reality gambit is
When Women Rule the World
, scheduled to air whenever the men who rule the network say so. Premise: Participants will be taken to a "remote, primitive location" where women will build a new society without glass ceilings and with "no need to dress to impress." Newfound male underlings must obey or be sent home to their mamas.