TV Bulletin Board (June 1)
06/01/07 16:59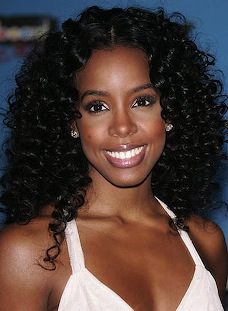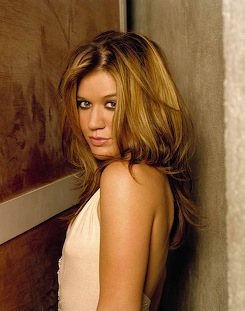 Kellys Rowland and Clarkson: One's coming to CBS (and Dallas).
By ED BARK***
CBS'
The Early Show
will launch a half-dozen traveling summer concerts in July, with R&B singer
Kelly Rowland
scheduled to appear in Dallas on Aug. 3rd.
American Idol
runnerup
Katharine McPhee
kicks off the tour with a July 6th performance in Orlando, Fla.
***
NBC Universal has bought exclusive rights to
Live Earth: The Concerts for a Climate in Crisis
. All of its broadcast and cable networks will have a piece of the July 7th all-day event, with NBC presenting a three-hour prime-time special.
The Sundance Channel and Universal HD get the biggest slices, with 22 hours of live coverage and "best of" moments. Bravo is slated to show 18 hours.
Announced artists so far include
Kelly Clarkson, The Police, Madonna, Faith Hill, Kanye West, Bon Jovi, John Mayer, Sheryl Crow, Enrique Iglesias, Black Eyed Peas, Fall Out Boy, Duran Duran
and
The Red Hot Chili Peppers
. Expect many, many more.
***
Battlestar Galactica
will be grounding itself after Season 4, the show's executive producers announced Friday. Production is underway in Vancouver, with a two-hour episode, "Razor," scheduled to kick off the final season in November before the rest of the episodes touch down in early 2008.
A la
Lost
,
Battlestar
didn't want to overstay its welcome, say producers
Ronald D. Moore
and
David Eick
"This show was always meant to have a beginning, a middle and finally, an end," they said in a statement. "Over the course of the last year, the story and the characters have been moving strongly toward that end and we've decided to listen to those internal voices and conclude the show on our own terms." OK, enough.
***
Gearing up to join the Republican field of presidential candidates,
Fred Thompson
has removed himself from the cast of
Law & Order
, where he's been playing district attorney Arthur Branch.
Executive producer
Dick Wolf
says in a statement that Thompson "has not made a firm decision about his political future," but "asked to be released from his responsibilities on the show" just in case. Moved to Sundays next season,
Law & Order
isn't scheduled to return to NBC until January.