TV Bulletin Board (Nov. 21)
11/21/08 11:14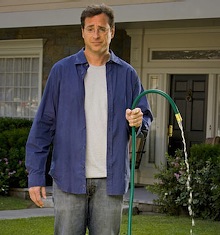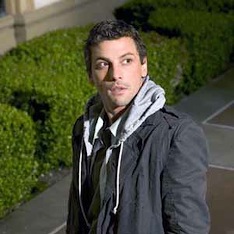 Bob Saget gets hosed; Jericho returns with reruns on The CW.
By ED BARK
Oh that wacky CW network -- if that's what you want to call it.
Its Sunday night partnership with Media Rights Capital has been severed, depriving American television audiences of the barely seen
Valentine
and
Easy Money
while ensuring that
Surviving Suburbia
, starring
Bob Saget
, never gets seen at all.
Instead CW will fill in its Sunday night blanks, beginning on Nov. 30th, with reruns of
Jericho
and a movie from 6 to 9 p.m. (central). They'll be preceded from 4 to 6 p.m. by repeats of
Everybody Hates Chris
and
The Game
plus a pair of
Drew Carey Show
reprises.
The Saget sitcom, announced by MRC last May, is now homeless without ever having a home on CW's sked. MRC was supposed to take care of Sunday nights for CW under an oddball outsourcing arrangement announced late last spring.
***
Planet Earth's fans of ABC's
Life On Mars
might have been surprised to learn at the end of Thursday night's episode that the time-traveling series will be off the air until Jan. 28th.
Mars
also is getting a new home, on Wednesdays at 9 p.m. following
Lost
, which as previously announced returns on Jan. 21st with a two-hour serving.
ABC hasn't made any official programming announcements yet. But
USA Today reports
that the network will be dropping
Pushing Daisies, Eli Stone
and
Dirty Sexy Money
in January after this season's orders of 13 episodes run their course.
The newspaper also says that
Private Practice
will move to Thursdays at 9 p.m. in January, following the series from which it spun,
Grey's Anatomy
.
Also in January,
Scrubs
will kick off its last season on Tuesdays at 8 p.m. on ABC, which rescued it from NBC. Urp, it's going to be paired on that night with new episodes of
According to Jim
.