TV Bulletin Board (Dec. 12)
12/12/06 10:41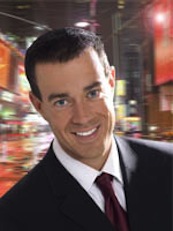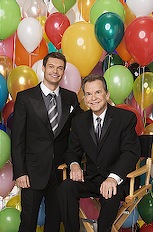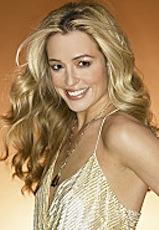 Carson Daly, Ryan Seacrest/Dick Clark and Cat Deeley ring in 2007
By ED BARK***
The broadcast networks have their point people ready for New Year's Eve, with Fox the last to RSVP. It announced Tuesday that
Cat Deeley
, also the purr-fect host of
So You Think You Can Dance
, will be in Times Square on the big night. She'll also introduce musical performances by the likes of
Toni Braxton
and former
American Idol
contestant
Chris Daughtry.

"I'd rather ring in the New Year with the beautiful Cat Deeley than any of the guys on the other networks," says executive producer Phil Gurin.

He's got a point, but don't count out ABC's duo of Ryan Seacrest and legendary Dick Clark, who also will be having a ball in Times Square. They'll be assisted by Fergie in Hollywood, who will co-host, perform and welcome performances by Meat Loaf, Natasha Bedingfield and RBD.

Over on NBC, Carson Daly fights back from what his network calls "the best position in Times Square." Scheduled to perform is Panic! At the Disco.
CBS as usual will stay at home with a warm cup of milk.

***CBS has tabbed Prince to do the halftime show at Super Bowl XLI on Feb. 4th. It's the network's first Super Bowl since the infamous Janet Jackson/Justin Timberlake "wardrobe malfunction."

Prince joins other Super Bowl halftime biggies such as the Rolling Stones, Paul McCartney, U2, Aerosmith, Michael Jackson, Diana Ross and Up With People. So let's see, who's still at large? Bob Dylan for one. R.E.M. for another.

***It's been three months now since Katie Couric took took command of the CBS Evening News. Ratings-wise, she's not earning her $15 million a year yet. The latest national Nielsen numbers (for the week of Dec. 4-8) say Evening News
is a distant third choice with viewers while ABC's
World News
and NBC's
Nightly News
are locked in a tight battle for first place.
Nightly News
, with anchor
Brian Williams
beginning his third year in "The Chair," averaged 9.116 million total viewers to edge
Charles Gibson's
World News
(9.005 million). The
Evening News
lagged with 7.455 million viewers. Among 25-to-54-year-olds, the principal advertiser target audience for news programming,
World News
had a paper-thin edge over
Nightly News
(2.92 million to 2.9 million), with
Evening News
at 2.26 million.
Last year at this time, the
Evening News
with
Bob Schieffer
drew 8.27 million viewers for the week. In fairness to Couric, though, her two rivals also have seen year-to-year ratings dropoffs.
Nightly News
had 10.513 million viewers a year ago and
World News
, 9.418 million.
But Schieffer was in the process of steadily closing the gap on
World News
. Couric lately is falling back.