TV Bulletin Board (Sept. 2) -- making big ratings waves with Waverly Place movie
09/02/09 12:03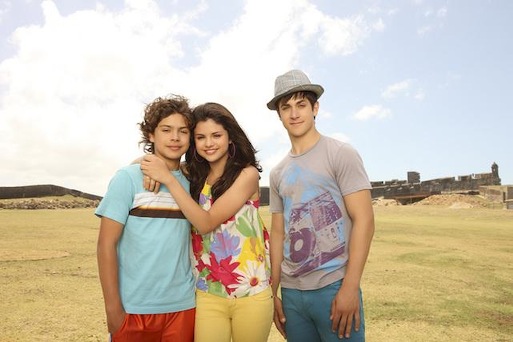 Grand Prairie's Selena Gomez starred in boffo Waverly Place movie.
By ED BARK
The runaway success of Disney Channel's
Wizards of Waverly Place The Movie
portends times when cable attractions will regularly push broadcast network shows out of Nielsen's weekly top 20.
Starring Grand Prairie-raised
Selena Gomez
, the elongated version of the ongoing comedy series drew 11.4 million viewers for Friday's premiere, ranking it just a smidgen behind NBC's
America's Got Talent
(11.5 million) among last week's most-watched prime-time shows.
But that's not all. Disney Channel's three weekend repeats of
Waverly Place the Movie
respectively drew 5.8 million, 4.7 million and 4.3 million viewers.
Even the least-watched of the four showings outscored most of corporate big brother ABC's offerings. Only
Wipeout
(7.7 million),
America's Funniest Home Videos
(6.4 million),
Extreme Makeover: Home Edition
(5.6 million),
Shark Tank
(4.9 million) and the premiere of
Crash Course
(4.8 million) had bigger audiences.
TNT also scored last week with the summer season finale of
The Closer
, which had 7.4 million viewers nationally. That put it in second place in the cable universe.
Disney Channel's premiere of
Waverly Place the Movie
and
The Closer
respectively rank second and 15th among all TV programs for the week of Aug. 24-30. Another cable mainstay, the USA network's
Royal Pains
, had 5.9 million viewers, good enough for a 24th place tie overall.
HBO, with roughly 25 percent of TV homes paying extra for it, nonetheless had 5.2 million viewers for Sunday night's first showing of
True Blood
, its most popular drama series since
The Sopranos
. That put it a heady 32nd among all of the week's attractions. Not bad for a show whose network has one-quarter the reach of its broadcast rivals.
***
AMC has made it official by renewing
Mad Men
for a fourth season. The Emmy-lauded drama currently is three episodes into Season 3, with the pace a bit sluggish so far.
***
Add another pair of guest audition judges for Fox's
American Idol
, bringing the announced total to eight. The latest are
Katy Perry
and
Avril Lavigne
, who join
Neil Patrick Harris
(also the Sept. 20th Emmy Awards host),
Victoria Beckham, Mary J. Blige, Joe Jonas, Kristen Chenoweth
and
Shania Twain