TV Bulletin Board (June 5)
06/05/08 13:02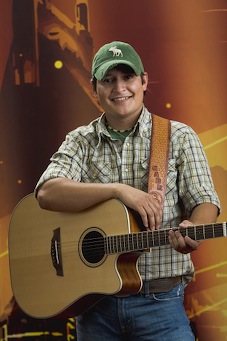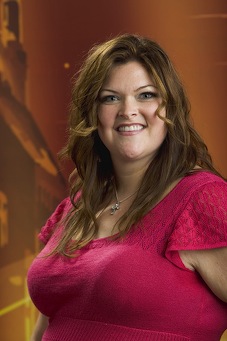 Twangers Gabe Garcia of Lyle, Melissa Lawson of Arlington.
By ED BARK
NBC's new edition of
Nashville Star
premiering Monday, June 9th, is going to be lousy with Texans.
OK, let's rephrase that. There are four Texas-bred contestants among the competition's 12 finalists, although only
Melissa Lawson
still lives in the state.
Lawson, 32, lists Arlington as her hometown and Dalworthington Gardens, TX, as her current residence. She's a working mother of five sons. And in NBC's words, she "wants to prove that country music is about the songs and the voice, not about the size jeans you wear."
Other Texans in the field are
Gabe Garcia
, 28 (born in Lyle, now living in Dickson, Tenn.); the single-named
"Coffey"
(from Bangs to L.A.) and the group Third Town (members
Jeffrey Fairchild, James A. Kouns
and
Tony Mosti
emigrated from San Antonio to Vegas).
Hosting is
Billy Ray Cyrus
, with
Jewel, John Rich
and
Jeffrey Steele
serving as the obligatory three judges. The opening two-hour episode, from 8 to 10 p.m. central, will include a performance by
Taylor Swift
, the Academy of Country Music's reigning best new female vocalist.
***Bill Engvall
, the Galveston native who worked his way to stardom via Dallas comedy clubs, returns with new episodes of TBS'
The Bill Engvall Show on Thursday, June 12th.

First though, a lone repeat from the first season will air Monday, June 9th at 7 p.m. central on CBS, preempting
The Big Bang Theory
.
CBS isn't exactly beating the promotional drums for this, but TBS confirms that it's happening as part of a unique trade-off between two networks that otherwise have no corporate connections.
Says a TBS spokesperson, "Airing an episode of
The Bill Engvall Show
on CBS provides an opportunity to introduce the series to a new group of fans and is a great way for people to sample the show. In exchange, Turner (owner of TBS) will air a major CBS fall campaign."
***
ABC has booked
Michelle Obama
, wife of presumptive Democratic presidential nominee
Barack Obama
, as a guest host on the June 18th episode of
The View
.
ABC says she'll be "seated alongside all five co-hosts," namely
Barbara Walters, Whoopi Goldberg, Joy Behar, Elisabeth Hasselbeck
and
Sherri Shepherd
.
It seems only a matter of time before presidential candidates or their spouses will be signed as presenters on awards shows. Campaigns are all under one big show biz tent now, as
WWE Raw
proved conclusively earlier this year with tailor-made addresses to wrestling fans from Obama,
Hillary Clinton
and presumptive Republican nominee
John McCain
.