TV Bulletin Board (Tues., April 20) -- Stars align on Comedy Central in preparation for Conan
04/20/10 09:39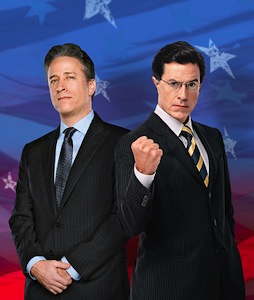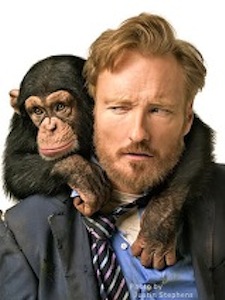 By ED BARK
Comedy Central has reloaded its heavy artillery, drawing battle lines for November's onslaught of
Conan O'Brien.
The network on Tuesday extended the contracts of both
Jon Stewart
and
Stephen Colbert
, whose respective shows are popular with advertiser-coveted younger viewers and slated to go against O'Brien from 10 to 11 p.m (central) when he joins TBS in November.
Stewart, host of
The Daily Show
since Jan. 11, 1999, will remain in place through June 2013 under his new deal with Comedy Central. Colbert, who launched
The Colbert Report
on Oct. 17, 2005, is inked through the end of 2012.
O'Brien, currently on a multi-city comedy tour that will bring him to SMU's sold-out McFarlin Auditorium on May 13th, made a
surprise deal
with TBS on April 12th. He'll be hosting a Monday-Thursday late nighter that will bump incumbent
George Lopez's
show to 11 p.m. in November. Lopez repeatedly has said he's on board with the move, but a healthy skepticism prevails.
Although they're most popular among elusive 18-to-34-year-olds, O'Brien, Stewart and Colbert all are well beyond the outer limits of that age range. O'Brien just turned 47, Stewart also is 47 and Colbert will be 46 next month.
***
HBO has renewed its
acclaimed series Treme
for a second season. The New Orleans-set drama, from the creator of
The Wire
, premiered on April 11th.