TV Bulletin Board (March 5)
03/05/07 16:57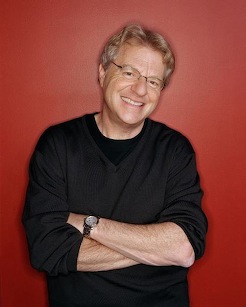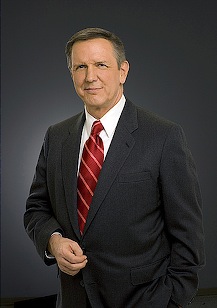 Sill rolling: 60-ish TV evergreens Jerry Springer and Charles Gibson.
By ED BARK***Jerry Springer
is replacing
Regis Philbin
as host of NBC's
America's Got Talent
, the
Simon Cowell
-produced competition series scheduled to return this summer.
Springer, fresh off a crowd-pleasing run on ABC's
Dancing with the Stars
, is the "perfect ringmaster" for the show, says NBC alternative programming head
Craig Plestis
. "To say the least, he is known for presiding over an unpredictable show where the unexpected is the typical order of each day."
***
It's just one month, but a narrow February "sweeps" victory by ABC's
World News with Charles Gibson
may signal the impending end of a long first-place reign by the
NBC Nightly News with Brian Williams
.
World News
averaged 9.677 million viewers compared to
Nightly News'
9.566 million in February. That represented an 8 percent year-to-year increase for
World News
and a 3 percent decline for
Nightly News
. The
CBS Evening News with Katie Couric
averaged 7.586 million viewers, down 5 percent from last February, when
Bob Schieffer
anchored the broadcast.
Gibson also placed first with 25-to-54-year-olds, the main advertiser target audience for news programming. Coincidentally or not, and you can draw your own conclusions, NBC's Williams left for Iraq over the weekend and began reporting from the war zone on Sunday.
***
On the entertainment front, it was a tale of two networks in the February sweeps. Paced by the Super Bowl, CBS easily won with total viewers over runnerup Fox. Led by
American Idol
, Fox in turn edged CBS among 18-to-49-year-olds, the advertiser-preferred audience for entertainment programming.
***
ABC has dumped
The Knights of Prosperity
, a midseason sitcom, and will replace it with an
According to Jim
repeat on Wednesday (March 7) at 7:30 p.m. central time.
George Lopez
reruns then will fill in for the next two Wednesdays.