TV Bulletin Board (March 15)
03/15/07 12:23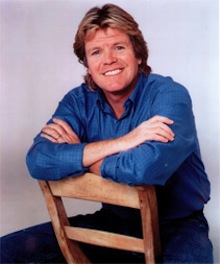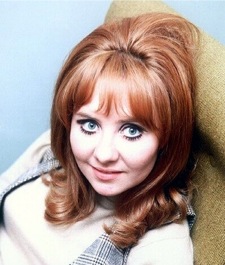 Peter Noone and Lulu: Still cool enough for American Idol
By ED BARK***
Cripes, could they get much creakier than this?
American Idol
has tabbed pop fizzes
Peter Noone
and
Lulu
to "coach" the 11 remaining finalists on the Tuesday (March 20) performance show.
They'll also perform on that week's results show, with Noone singing his cobwebbed Herman's Hermits hit, "There's a Kind of Hush," while Lulu again makes do with her only really big single, "To Sir With Love."
Meanwhile, the show's aim-to-please contestants will have to feign excitement as never before. Imagine drawing the short straw and getting stuck with the Hermits' "I'm Henry the VIII, I Am." Could even
Melinda Doolittle
do anything with that? And if
Sanjaya Malakar
massacred it, who'd even know?
***
In other
Idol
-related news, judge
Simon Cowell
will be interviewed by
Anderson Cooper
Sunday (March 18) on CBS'
60 Minutes. In a network-released excerpt, Cowell says that just about anything is fit to televise, including executions.

"With commercials?" he's asked.

"Sponsorship," Cowell replies while Cooper laughs it up. "Yeah, sponsorship."

In fairness to Cowell, the subject of executions came up only after Cooper said that some critics have compared the harsh treatment of Idol contestants to a "medieval stoning."

***Speaking of harsh treatment, Idol's mega-maligned Malakar is being championed by both Howard Stern and a Web site dedicated to making him the winner to embarrass the show in its sixth season as a mega-hit. NBC's Today had a story on it Thursday, with co-host Matt Lauer then sniping, "I think the show is ripe for a little messin' with."

***Fox has ordered an additional 13 episodes of Are You Smarter Than a 5th Grader?, which has been a ratings smash so far in its three post-Idol airings. 5th Grader, hosted by Jeff Foxworthy, now must fend for itself on Thursdays at 7 p.m. central, where this week's competition will be ABC's Ugly Betty, a one-hour repeat of NBC's The Office and NCAA basketball tournament coverage on CBS.

***NBC has started production on The Baby Borrowers, yet another spinoff of a hit British reality series. The premise: five teenage couples, ages 16 to 19, become "fast-track" surrogate parents to a baby, a toddler, a pre-teen and grandparents over the course of one month. Six episodes have been ordered, with no air date yet.