TV Bulletin Board (Jan. 31)
01/31/07 10:04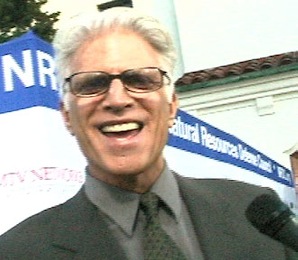 By ED BARK***
Quickly rebounding from ABC's cancelation of
Help Me Help You
, comedy stalwart
Ted Danson
will give drama a shot in a new, still untitled FX pilot starring
Glenn Close
.
Production begins next week in New York, with Close as high-stakes litigator Patty Hewes, who specializes in liquidating rogue corporate titans. Danson, who has committed to a full season, is cast as corporate heavyweight Arthur Frobisher, ensnared in a class action suit instigated by Close's character. FX officially hasn't committed to a series yet, but that seems like a foregone conclusion.
The two last teamed in 1984's acclaimed TV movie
Something About Amelia
, in which Danson played a sexually abusive father, with Close as his traumatized wife.
***
Looks like a no-brainer for Fox, which is going ahead with a class action series titled
Are You Smarter Than a 5th Grader
? Half-hour previews will get plush post-
American Idol
slots on Feb. 27-28 before the show moves to Thursdays at 8 p.m. central, where it will follow special results editions of
Idol
.
Produced by reality maestro
Mark Burnett
,
Are You Smarter
puts adults to the test with stuff they learned in elementary school. Real-life kids will be available as help-mates when Daddy Dummy gets stuck. Fox says a sample question is, "What are the names of the five Great Lakes?"
Hmm, being a Midwesterner, Uncle Barky should know that without looking it up. So that would be Michigan, Superior, Erie, Ontario and um, uh, um . . . Dopey?