TV Bulletin Board (Thurs., May 12) -- The Voice and Talent join forces
05/12/11 15:56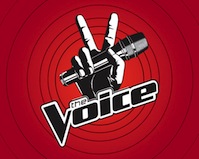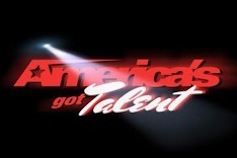 By ED BARK
NBC hopes to rein all over its rivals on Tuesdays this June (and May 31st, too, for that matter) with a power-packed combo of its new hit,
The Voice
, and its returning hit,
America's Got Talent
.
The Peacock announced Thursday that the first live episodes of
The Voice
will start on Tuesday, June 7th and run through Tuesday, June 28th from 8 to 10 p.m. (central). They'll be preceded on Tuesdays by one-hour editions of
Talent
, which gets a two-hour Season 6 launch on May 31st before settling in at 7 p.m. on Tuesdays and 8 p.m. on Wednesdays.
The May 31st
Talent
will lead into the final one-hour pre-taped "Battle Round" on
Voice
, giving NBC five consecutive Tuesdays of nothing but these two "reality competition" shows. That's a potential murderer's row, given
Voice
's big start in the ratings through its first three weeks on NBC.
Talent's
live shows will start on Tuesday, July 5th, airing in two-hour increments for the rest of the summer. Results shows will follow on Wednesdays.
***
HDNET will get super-mellow on Sunday, May 22nd with a live concert by David Crosby and Graham Nash from the Palace Theatre in Stamford, Conn. Show time is 6:30 p.m. (central), with a repeat that same night. It's the first live concert under HDNet's
Sunday Night Music
banner.
***
OK, try to guess which one of these upcoming Spike TV unscripted series is actually for real.
Pawn Games
-- A real-life pawn shop is the setting for this
Let's Make A Deal
-ish venture in which unsuspecting contestants get a chance to "win back their prized possessions they've just traded for a quick buck."
World's Worst Tenants
-- "Professional evictor" Todd Howard introduces viewers to "the most despicable, dirty, outrageous and insane tenants he has ever known."
Auction In My House
-- Who needs pawn shops or repossessed storage units. The treasure hunters on this show go head-to-head with one another as they "raid a home looking for valuables." Garages, attics and even "private nooks and crannies" are fair game.
Um, they're all for real, and were proudly announced by Spike TV Thursday as part of its "ambitious new slate" of pilots "aimed at the network's core audience of men 18-34 while also appealing to the network's expanding audience of men 35-49."
As a kid who once put a fake dog turd on a scoutmaster's desk, perhaps I should get my nose out of the air and pick it instead. Meanwhile, though, Western civilization continues to take a worse pounding than Wile E. Coyote.