TV Bulletin Board (March 18)
03/18/08 10:13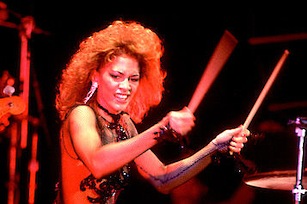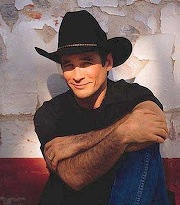 Sheila E. and Clint Black will compete on Secret Talents of the Stars.
By ED BARK
She got the ring, I got the finger. Bada-boom-ba.
Yikes, country crooner
Clint Black
will try his hand at standup comedy on CBS' latest reality concoction,
Secret Talents of the Stars
.
It premieres on Tuesday, April 8th and is scheduled to run in live doses all the way through the May ratings "sweeps."
Semi-grizzled TV watchers might see this as a carryover from CBS' once potent
Circus of the Stars
specials. That was the show where
Bob Newhart
safely spun plates while former televangelist
Marjoe Gortner
got strapped to a car hood and driven through a flaming brick wall.
Gortner did get to wear a helmet, though, on a show that otherwise had a definite pecking order. When you're hot, you spin plates. When you're not, you risk immolation.
The entire list of 16 competitors isn't final yet. But of course
Danny Bonaduce
will be among them. He'll try to ride a unicycle amid members of The Ringling Brothers and Barnum & Bailey Circus.
Other "well-known personalities" -- not that anyone could identify all of them -- include:
Sheila E.
juggling with The Flying Karamazov Brothers.
Joe Frazier
"showcasing his smooth moves" as an R&B singer.
Ben Stein
dancing the jitterbug.
George Takei
singing a country tune.
Mya
tap dancing.
Roy Jones Jr.
rapping.
Ric Flair
salsa-ing.
Cindy Margolis
doing magic tricks.
Malcolm-Jamal Warner
playing bass guitar with a hip hop band.
Marla Maples
"presenting her gymnastic abilities."
Sasha Cohen
"exhibiting her agility as a contortionist" with the New Shanghai Circus.
Bridget Marquardt
"soaring as a trapeze artist."
A host and the three requisite judges haven't been announced yet. But you almost have to have a standup comic, an Osmond and a Brit these days. So let's go with
D.L. Hughley
presiding in league with
Marie, Boy George
and
George Hamilton.