TV Bulletin Board (Thurs., Sept. 13) -- latest Kennedy Center honorees highlight omissions as well
09/13/12 08:15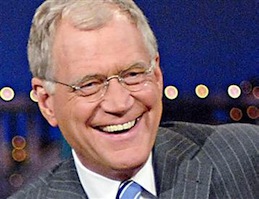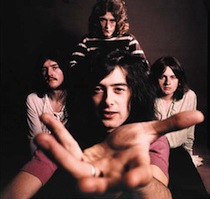 By ED BARK
@unclebarkycom
Led Zeppelin but not The Rolling Stones?
David Letterman but not Steve Allen?
Dustin Hoffman but not Al Pacino?
Wednesday's announcement of the annual
Kennedy Center honorees
again raised questions of who's in and who's still out.
Besides Letterman, Led Zeppelin and Hoffman, the other medallion wearers will be blues guitarist/singer Buddy Guy and ballerina Natalia Makarova.
Inaugurated in 1978, the Kennedy Center Honors demand that you be among the living and accept this accolade in person. Which means that at least one certain inductee, Bing Crosby, died just a year too soon in 1977.
Allen is also among the deceased, so it's too late for him now. But there was ample time to honor him before his death in 2000. Letterman would be among the first to admit that many of his early bits and sight gags were directly borrowed from Allen's pioneering late night work. Johnny Carson also owes a debt to Allen; he was honored in 1993.
The Rolling Stones are quite another matter. They're still very much alive and plan to tour again after cutting a new album. But the Kennedy Center people still haven't invited them to their annual party. On the other hand, Paul McCartney, Elton John and the remaining members of The Who (Pete Townshend and Roger Daltrey) are among the British recipients in recent years.
Pacino remains on the outside looking in while Hoffman, Robert De Niro, Warren Beatty, Jack Nicholson, Morgan Freeman, Sean Connery, James Earl Jones, Robert Redford, Paul Newman and Clint Eastwood are all Kennedy Center honorees. That simply doesn't compute, particularly in light of Pacino's recent work. He's won two Emmys in the last eight years for his performances in HBO's
Angels In America
and
You Don't Know Jack
. Add a total of eight Oscar nominations and one win.
Jerry Lewis also remains among the missing. As does Mickey Rooney. But Steve Martin was feted by the Kennedy Center in 2007. Has he really had more of an impact in comedy or in movies? Not to begrudge Martin, but Lewis in particular is a glaring omission. One doesn't have to like him, and there's always a chance he would make a scene. But at the televised awards ceremony (Dec. 26th on CBS), recipients simply sit on high while others pay tribute to them. So there's very little danger of the oft-volatile Lewis misbehaving on his big night. If he ever has one.
It's debatable whether Dick Clark deserved admission. But Andy Griffith certainly did. Now it's too late for both of them after their deaths this year.
Mary Tyler Moore is still hoping for an invitation after television's two other all-time queens of comedy -- Lucille Ball and Carol Burnett -- respectively were honored in 1986 and 2003.
James Garner? Sid Caesar? Doris Day? Dick Van Dyke? Norman Lear? Elaine Stritch? The Bee Gees? Woody Allen? Shirley MacLaine? Bob Newhart? Neil Young? James Taylor? Francis Ford Coppola? Paul Williams? Lorne Michaels? Liza Minnelli? Burt Bacharach? George Lucas? All are still vertical. None have been deemed worthy yet. And the debate goes on.
***
Tuesday's 90-minute Season 5 premiere of FX's
Sons of Anarchy
set a series high with 5.37 million viewers. And FX says that
Sons
is on track to be the network's "most-watched single telecast ever" after "Live+7" data (viewing over a seven-day period) is made available by Nielsen Media Research.