TV Bulletin Board (Oct. 9)
10/09/07 12:50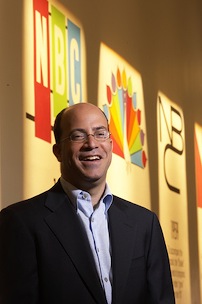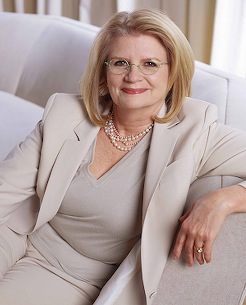 NBC Universal CEO Jeff Zucker and Oxygen's Geraldine Laybourne
By ED BARK***
NBC Universal's still struggling broadcast arm -- NBC -- could use a little prime-time oxygen. In the meantime, the corporation has expanded its cable holdings by acquiring Oxygen for a tidy $925 mil.
Launched in February 2000 as an arch competitor of Lifetime, the "female-targeted" network is now available in 74 million homes. Some of them even watch it.
NBC Universal CEO
Jeff Zucker
says in a statement that Oxygen has "become the crown jewel of independent networks. It's a terrific property with a clear mission, strong brand and desirable audience."
Even better, says Zucker, the acquisition "increases our foothold in the advertiser-coveted young, upscale, female demographic."
Oxygen CEO
Geraldine Laybourne
, who co-founded the network with
Oprah Winfrey
among others, says the new deal is "the best way for Oxygen to grow. In seven years, we built a spectacular brand for women."
The network isn't exactly an arsenal of hits. But it's allegedly "rewriting the rule book for women's television" with series such as
Tori & Dean: Inn Love, The Janice Dickinson Modeling Agency
and
The Bad Girls Club
.
NBC Universal's other cable holdings are USA, Bravo, Sci Fi Channel, CNBC and MSNBC.
***
Here's some other exciting NBC Universal news. It's tabbed burned out wrestler
Hulk Hogan
to host its new version of
American Gladiators
, slated to premiere sometime later this season on the NBC broadcast network.