TV Bulletin Board (June 20)
06/20/07 11:40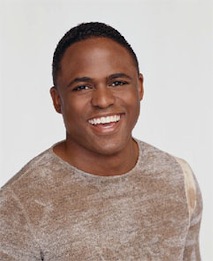 They've got games: Wayne Brady on Fox and Drew Carey on CBS.
By ED BARK***
Second verse, same as the first. Fox will be replicating NBC's previously announced
The Singing Bee
with
Don't Forget the Lyrics!
The
Wayne Brady
-hosted big-money game show will premiere on July 11, at least three months before NBC's competition is scheduled to begin with a host yet to be named.
(But wait, this just in! NBC quickly made a counter-move and now will premiere
The Singing Bee
on July 10th at 8 p.m. opposite Fox's telecast of baseball's All-Star game. Aren't networks fun?)
Here are the shorthand press release descriptions of the two tune-ins:
NBC:
"A variety-competition show that challenges contestants to accurately sing the lyrics to popular songs -- even when the band stops playing. In this karaoke showdown, there's no middle ground for partially correct answers -- contestants must be perfect or they're out."
Fox:
"Can you sing the next verse? We all think we know the words to the world's most popular songs, but when there's a million dollars at stake, will contestants be able to keep singing when the music stops? Or will they be at a loss for words?"
NBC and Fox have tangled before in the arena of reality copycats. In November 2004, Fox irked the Peacock by premiering the
Oscar De La Hoya
-fronted
Next Great Champ
as a preemptive strike against NBC's previously announced
The Contender
, which didn't start until March 2005. Neither show was a ratings knockout, but
Contender
eventually went another round on ESPN without frontman
Sylvester Stallone
.
***
Another comedian goes the game show host route when
Drew Carey
welcomes contestants to CBS'
Power of 10
. A potential $10 million payday -- don't count on it -- awaits anyone who "can most accurately predict the American public's response to intriguing poll questions." The first correct answer is worth $10,000, with sums increasing 10 times in value with each winning response. Sample question from CBS: "How many Americans believe they are smarter than president
George W. Bush
?" It all begins on Aug. 7th.
***
TNT's third season premiere of
The Closer
opened really big and set another advertiser-supported cable network ratings record. The
Kyra Sedgwick
crime drama drew 8.8 million viewers, surpassing the 8.3 million who watched the show's second season premiere. TNT's new
Heartland
medical drama, which followed
The Closer
, held on to roughly half the audience with 4.3 million viewers.
In contrast, HBO's new and perplexing
John From Cincinnati
had a another rough Sunday night. Episode 2 dropped to 1.2 million viewers after the drama's premiere drew 3.4 million viewers following the June 10th series finale of
The Sopranos
and its 11.9 million viewers.
HBO's first episode of
Flight of the Conchords
also had 1.2 million viewers while a preceding new season of
Entourage
kicked off with 2.2 million. Lifetime's new
Army Wives
, competing against the HBO comedies, had 3.8 million viewers Sunday night for its third episode.
***
Soap-aholics rejoice. Beginning Wednesday (July 20th) at 5 p.m. central,
CBS.com
will be streaming the same day's complete episodes of
The Young and the Restless, As the World Turns
and
Guiding Light
. They'll remain available for one week.