TV Bulletin Board (Oct. 1)
10/01/07 14:46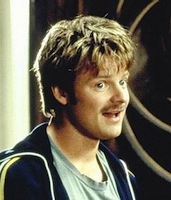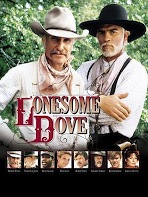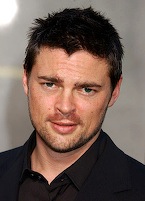 Steve Zahn (left) and Karl Urban will step in for Robert Duvall and Tommy Lee Jones in the last book from Lonesome Dove yarn.
By ED BARK***
CBS finally has airdates for
Commanche Moon
. They ain't particularly purdy. The network has chosen Dec. 30 and Jan. 1 and 2 for the six-hour miniseries, which will have to shoot it out against high-profile college football games.
Steve Zahn
(
Rescue Dawn
) and
Karl Urban
(
The Lord of the Rings: The Return of the King
) respectively are the new Gus McCrae and Woodrow Call.
Rachel Griffiths, Val Kilmer
and
Wes Studi
also are in the cast.
The original and now legendary
Lonesome Dove
miniseries debuted in 1989 on CBS, with
Robert Duvall
and
Tommy Lee Jones
playing Gus and Woodrow alongside the likes of
Anjelica Huston, Danny Glover, Diane Lane, Chris Cooper
and
Steve Buscemi
.
Return to Lonesome Dove
, with
Jon Voight
stepping in for Jones, came along in 1993. Gus was dead for that one, but returned three years later in the person of
David Arquette
in the
Dove
prequel
Dead Man's Walk
.
Jonny Lee Miller
played Woodrow.
A 1995 miniseries,
Streets of Laredo
, starred
James Garner
as Woodrow, with Gus again out of the picture.
Lonesome Dove: The Series
, which premiered in syndication in 1994, focused on Woodrow's offspring, Newt (
Scott Bairstow
).
***
MyNetworkTV unfurls two new series Monday night (Oct. 1).
Celebrity Expose
(7 p.m. central) will expose celebrities. The first two are the already immensely tiresome
Lindsay Lohan
and
Britney Spears
.
Following at 8 p.m. is
Control Room Presents
, highlighting concert performances from around the globe. Maroon 5 is up first.
***
Comedy Central has picked up the cartoon series
Lil' Bush
for a second season of 10 episodes due next spring. The network also will bring back
The Mind of Mencia
for a fourth season.
***
ABC's
The View
again is offering limited edition "pink ribbon" breast cancer awareness mugs for $24.95, with all net proceeds going to Dallas-based Susan G. Komen for the Cure. For ordering information, go
here
.