TV Bulletin Board (Thurs., March 8) -- throw another showy singing competition into the mix with ABC's Duets
03/08/12 12:52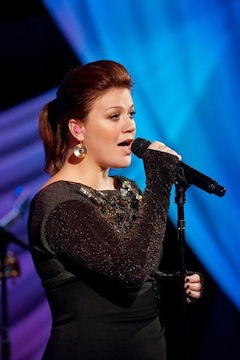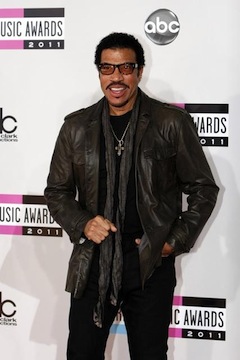 Duets mentors Kelly Clarkson and Lionel Richie ABC photos
By ED BARK
And then there was only one Big Four broadcast network without a star-studded singing competition series.
That would be CBS after ABC announced Thursday that it will launch
Duets
this summer.
The show's four "chart-topping superstars," who include inaugural
American Idol
champ Kelly Clarkson of Burleston, will "individually set out on a journey across America looking for undiscovered talent worthy of being their proteges," ABC says in a publicity release.
Besides Clarkson, the competing stars are Lionel Richie, Robin Thicke and Jennifer Nettles. Says Clarkson: "The simple fact that I get to go out and find two people that I believe in, sing with them every week, and help them accomplish their dreams is an amazing thing that I can't wait to be a part of."
Clarkson lately also has appeared on NBC's hit singing competition
The Voice
, serving as a guest mentor. Her original starmaker, Fox's
Idol
, lately has been surpassed by
Voice
as prime-time's most-watched series. Fox also has Simon Cowell's
The X Factor
, which will return in the fall with two new judges and a pair of new hosts.
ABC says that the winning amateur competitor in
Duets
will win a recording contract with Hollywood Records. Those interested in auditioning can
go here for more information
.